This Christmas Bonnie, Kristen and their children, River and Frankie together with their fur-babies, Mr Whippy and Chicki, journeyed from Victoria in their caravan to spend the festive season with their family in Adelaide.
On Christmas Eve morning, Kristen let Mr Whippy and Chicki outside… not long after, he began to hear a splashing noise and went to investigate further. Kristen saw their beloved 8-year-old miniature Fox Terrier x Chihuahua, Chicki, had fallen into the swimming pool and was lifeless.
Kristen yelled out to his wife Bonnie and quickly pulled Chicki out of the pool to begin CPR. This continued for 5 minutes… and Chicki was still not breathing. Immediately Bonnie reached for the phone and called the closest Animal Emergency Centre for help.
The AEC emergency nurse reassured the family not to give up hope. She guided Kristen through further CPR techniques to best revive Chicki. They continued this for a further 5 minutes and then out of nowhere Chicki made a small choking sound.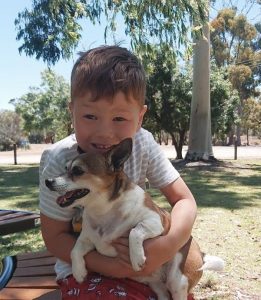 She was breathing but her stomach was enlarged, and her chest and heart were in distress. The family was shocked and amazed all at once. The emergency nurse then advised the family to gently tip her head down, wrap her in a blanket and bring her into the hospital ASAP.
Upon arrival at Animal Emergency Centre, Chicki looked exhausted and had increased lung sounds but thankfully, our emergency vet team managed to stabilise Chicki's condition and monitor her over the following important hours to come.
We are extremely happy to share that Chicki made a full recovery and the family received the best Christmas gift they could ever ask for, their beloved Chicki home safe and sound. Lil Chicki was discharged on Christmas morning; the most precious little Christmas Miracle.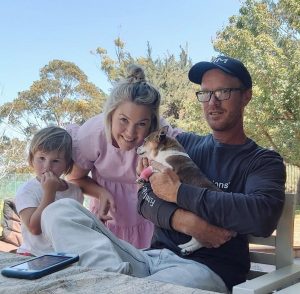 How amazing are Chicki's owners? Their quick response and persistence truly saved her life. Having the knowledge of how to perform CPR on your pet could be the very thing that saves your pets life. Our AEC team have provided a fact-sheet on how to do CPR on your pet so you have the confidence to provide immediate care while you transport your pet to the vet. If your pet has a water related accident, always transport your pet to a vet immediately.
Tow watch the remarkable video of Chicki's story click here
If your local Greencross Vets clinic is closed, rest assured that our partner Emergency Hospitals are always open (including all night and on public holidays). Did you know that Healthy Pets Plus Members receive free emergency consultations at our partner hospitals? Learn more.