About our centre
At The Dog Paddle Canine Hydrotherapy Centre located in Greencross Ocean Reef clinic, we pride ourselves in providing the utmost care to dogs that are rehabilitating from discomfort, injury or surgery. This is in addition to the maintenance and prevention of all these conditions such as in the case of arthritis. The pool is also available for healthy pets who enjoy swimming.
Opening in 2000, The Dog Paddle Canine Hydrotherapy Centre was the first animal swim centre in Perth. Since then, we have added in an underwater treadmill.
Staffed only by trained hydrotherapists, qualified veterinary nurses, we can offer your pet a full range of rehabilitation services. The Dog Paddle is the only rehabilitation centre in Western Australia that combines a treadmill and hydrotherapy swimming pool.
Benefits of Rehabilitation:
– Returning quality of life to a patient
– Improved mobility
– Pain reduction
– Increased speed of recovery
– 1 min swimming equals 4 mins running
Conditions treated include:
– Post Orthopaedic Surgery
– Osteoarthritis
– Hip Dysplasia
– Lameness
– Spinal Injuries
– Soft Tissue and Joint Injuries
– Muscle Weakness
– Weight Management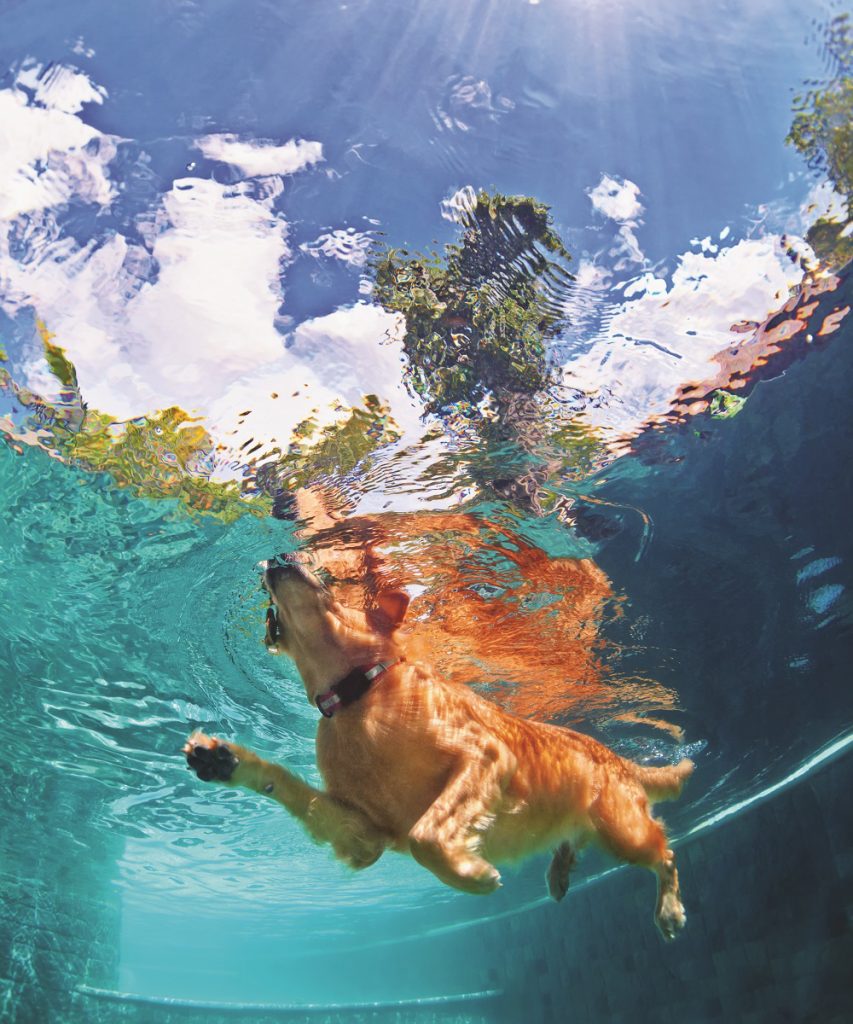 Hydrotherapy Session
Massage
A complete and gentle body massage aids circulation, assists in tissue repair and pain relief.
Passive Range of Motion Techniques
These methods are used to improve motion of joints after surgery or in patients afflicted with chronic conditions.
Therapeutic Strengthening Exercises
Enable improved, active pain-free range of motion, muscle mass and muscle strength and return to pre-injury mobility.
Hydrotherapy
Non-weight bearing exercise aids in the rehabilitation of weak muscles and painful joints. A complete body workout reconditions and builds patient confidence.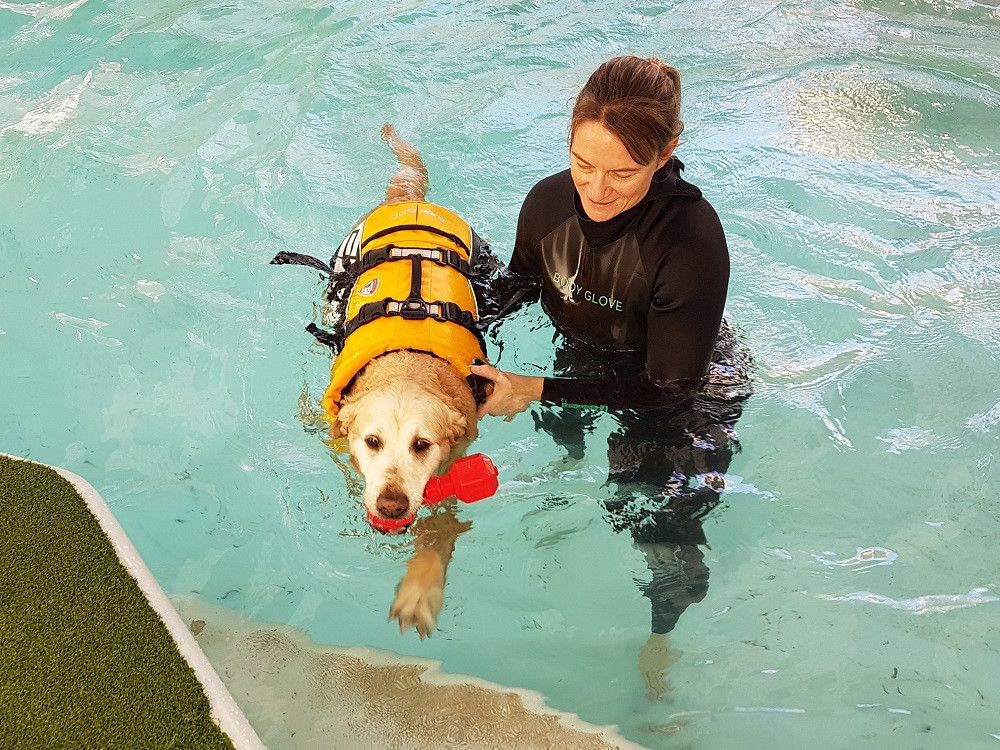 Hydrotherapy Treadmill
Initially non weight bearing conditions are treated with swimming, as the floatation supports the entire body weight and the limbs move freely. Once weight bearing function improves treadmill sessions can start.
Method
The water level is progressively lowered, reducing the degree of support the water supplies. As confidence and capability returns to the affected limb, the water then provides resistance and exaggerates the gait to increase flexibility and range of movement.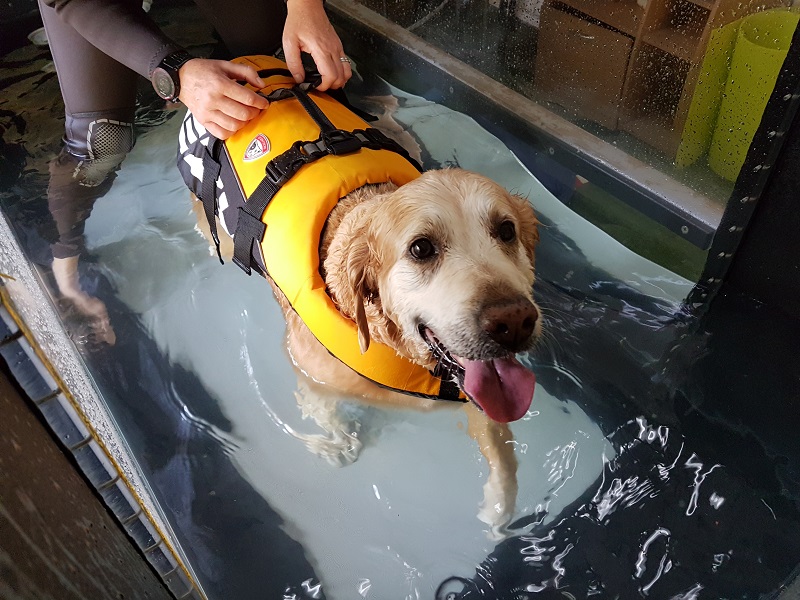 How to book:
A Veterinary referral and full patient history is required for all first time swims, if your dog has had an injury or surgery. Dogs in good health do not require a veterinary referral.
An appointment is required to allow for assessment of your dog, introduction to the pool and an individualised rehabilitation program for your pet.
To make a booking please give us a call (08) 9401 0663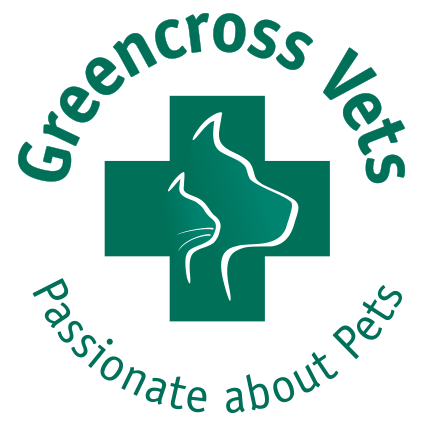 94 Caridean Street, Heathridge WA 6027
Opening Hours / Trading Hours
Monday & Tuesday: 8:00am – 7:00pm
Wednesday: 8:00am – 6:00pm
Thursday & Friday: 8:00am – 7:00pm
Saturday: 8:30am – 3:00pm