Welcome to Greencross Mobile Vets Mortdale
We are your local team of experienced vets and nurses who understand that tired children, busy schedules, fearful or sick pets make a trip to the vet difficult. 
Mobile Vet gives us another way to check on the ongoing health of your pet that is simpler for you and sure to make your pet happy, too. 
Mobile Vet is available to all new and existing Greencross clients and pets who reside within 10km of the Greencross Mortdale clinic.
To check if you are eligible to book a Mobile Consultation, please check the "WHAT AREAS DO WE SERVICE" section below. If your postcode is not mentioned here, please contact us directly on (02) 9580 6910.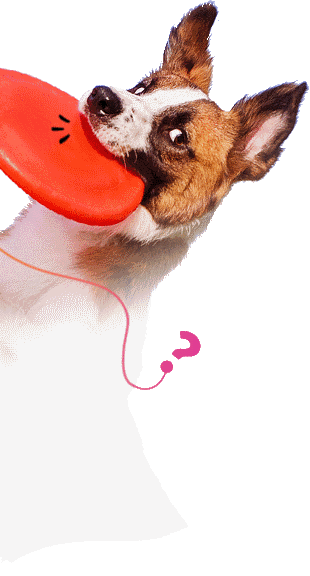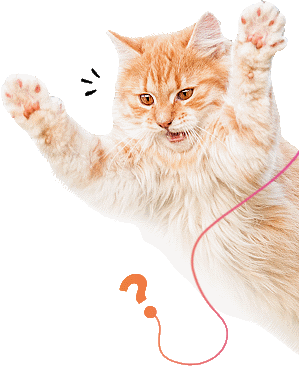 MOBILE VET SERVICE
WHAT IS THE GREENCROSS MOBILE VET SERVICE?
The Greencross Mobile Vet Service is an extension of the general practice network offered by Greencross and is designed to offer the best possible service for your pet at home.The Mobile Vet Service consists of the following veterinary practices: consultations, associated diagnostics and general practice medical treatment at home.
Our mobile veterinarians will assess your pet and, as required, (may) recommend ongoing treatment for your pet. After your pet is assessed our veterinarian will make recommendations for the ongoing treatment of your pet. We will work in partnership with you, our client, to assist you to make an informed decision about your pet's care.
WHAT AREAS DO WE SERVICE
We currently can only attend appointments in the following suburbs:
Post Code
Suburb
Post Code
Suburb
2223
Mortdale
2217
Monterey
2209
Beverly Hills
2217
Ramsgate Beach
2220
Hurstville Grove
2219
Dolls Point
2222
Penshurst
2219
Sandringham
2223
Oatley
2224
Sylvania Waters
2209
Narwee
2227
Gymea
2210
Peakhurst
2229
Taren Point
2210
Peakhurst Heights
2232
Kirrawee
2220
Hurstville
2232
Sutherland
2220
Hurstville Westfield
2232
Woronora
2221
Connells Point
2234
Bangor
2221
Kyle Bay
2172
Sandy Point
2221
South Hurstville
2190
Greenacre
2225
Caravan Head
2191
Belfield
2207
Bexley South
2193
Canterbury
2210
Lugarno
2199
Yagoona West
2210
Riverwood
2200
Bankstown
2218
Allawah
2200
Bankstown Square
2221
Blakehurst
2205
Arncliffe
2224
Kangaroo Point
2205
Turrella
2225
Oyster Bay
2212
Revesby North
2226
Como
2213
Panania
2234
Menai Central
2213
Picnic Point
2196
Roselands
2216
Brighton-le-sands
2207
Bexley North
2216
Kyeemagh
2208
Kingsgrove
2228
Miranda
2211
Padstow
2234
Menai
2211
Padstow Heights
2133
Croydon Park
2217
Beverley Park
2133
Enfield South
2217
Kogarah Bay
2136
Strathfield South
2218
Carlton
2172
Pleasure Point
2221
Carss Park
2193
Ashbury
2224
Sylvania
2193
Hurlstone Park
2224
Sylvania Southgate
2199
Yagoona
2226
Bonnet Bay
2200
Bankstown North
2232
Kareela
2200
Condell Park
2234
Illawong
2205
Wolli Creek
2195
Lakemba
2213
East Hills
2195
Wiley Park
2227
Gymea Bay
2196
Punchbowl
2229
Caringbah
2206
Clemton Park
2232
Loftus
2207
Bexley
2233
Woronora Heights
2212
Revesby Heights
2020
Sydney International
Airport
2216
Rockdale
2044
Tempe
2217
Kogarah
2136
Burwood Heights
2217
Ramsgate
2136
Enfield
2219
Sans Souci
2143
Potts Hill
2226
Jannali
2172
Voyager Point
2234
Alfords Point
2190
Chullora
2190
Mount Lewis
2200
Bankstown Aerodrome
2192
Belmore
2200
Manahan
2194
Campsie
2203
Dulwich Hill
2200
Mount Lewis
2204
Marrickville
2206
Earlwood
2204
Marrickville South
2207
Bardwell Park
2214
Milperra
2207
Bardwell Valley
2228
Yowie Bay
2212
Revesby
2232
Grays Point
2216
Banksia
2234
Barden Ridge
If your postcode is not mentioned here, please phone the Clinic to discuss options.
OUR SERVICE
The Greencross Mobile Vet Service offers a range of in-home services when it may be difficult for you to travel, including:
Unwell
Skin and ears
Health check
Vaccinations
We welcome you to use the Greencross Mobile Vet Service for a scheduled follow up after a consultation at one of our clinics. Please remember the Greencross Mobile Vet Service is no substitute for emergency  and if your pet needs urgent attention, please contact your nearest Greencross clinic or Animal Emergency Centre. Our mobile veterinarians will assess your pet and, as required, (may) recommend ongoing treatment for your pet.
BEFORE WE CAN CONTINUE
By participating in the Mobile Vet Service, you accept the following Terms of Service (set out below).
If you do not agree to be bound by the Terms of Service, please contact your local Greencross Veterinary Clinic to arrange an alternative appointment.
TERMS OF SERVICE
By booking or participating in a mobile consultation, you accept and agree to the following Terms of Service.
We cannot accept instructions from anybody under the age of 18 years.
A Greencross veterinarian may not prescribe medication for your pet unless:

the veterinarian has examined your pet;
the veterinarian is satisfied that they do not need to re-examine your pet (including at a Greencross clinic) prior to prescribing medication

We retain ownership of all medical records we create or hold in relation to your pet, including all radiographs, ultrasound scans and similar documents. In appropriate circumstances, such as a referral, a copy may be forwarded to another veterinary surgeon or insurer, where applicable.
If our team comes to you as part of the Greencross Mobile Vet Service, we will charge you the same consultation fee as if your pet had visited one of our Greencross clinics, with an additional surcharge for travel.
Electronic payment is required at the time we provide our services.  The team visiting your home will have a mobile system to take payment by debit / credit card only. For security and safety reasons, payment may not be made by cash.
Whenever practical we will give you an estimate of our fees for the Mobile Vet Service. However you agree that variations and complications may arise resulting in an increase in our fees.
Active Healthy Pets Plus members enjoy the same benefits for Mobile Vet Service consultations, up to 10 Mobile Vet Service consultations per annum.
The safety of our teams is extremely important and we may decline to offer any service, or cease providing any service:
if, in the reasonable opinion of the veterinarian, a client's property has inadequate or unsafe access;
if our staff in attendance feel there is any risk to their personal safety; or
to abusive/offensive customers.
Greencross may decline to offer or provide any service if:
you have outstanding accounts for other Greencross veterinary services or products e.g. Healthy Pets Plus; or
you are or have been a bad debtor with Greencross or any associated business (including Petbarn) at any time within the last three (3) years.
If the Greencross Mobile Service is unable to conduct a scheduled Mobile Consultation for any reason, we will try to contact and assist you to make alternative arrangements.
YOUR RIGHT NOT TO ACCEPT THESE TERMS OF SERVICE
If you do not accept these Terms of Service, you are welcome to contact your nearest Greencross Clinic to Book an Appointment.
FREQUENTLY ASKED QUESTIONS
Mortdale Mobile Vet
Opening Hours / Trading Hours
Monday: 10:00am – 5:30pm
Wednesday: 10:00am – 5:30pm
Friday: 10:00am – 5:30pm
Mortdale Mobile Vet
Get Updates
& special offers delivered to your Inbox.