Little puppy Dustin had no idea that he would become famous for mistakenly eating a fork! You may have seen Dustin's story on the news when his love of food landed him in the pet emergency room!
Elise is the proud owner of Dustin, a Golden Retriever puppy. Elise and her family became very worried when Dustin scoffed down a whole plate of ravioli! Luckily, Elise quickly noticed that her dinner fork was missing! Dustin was rushed to Adelaide Animal Emergency and Referral Centre (AAERC) for urgent care. AAERC is part of our Greencross family and are open 24/7 to help pets in need.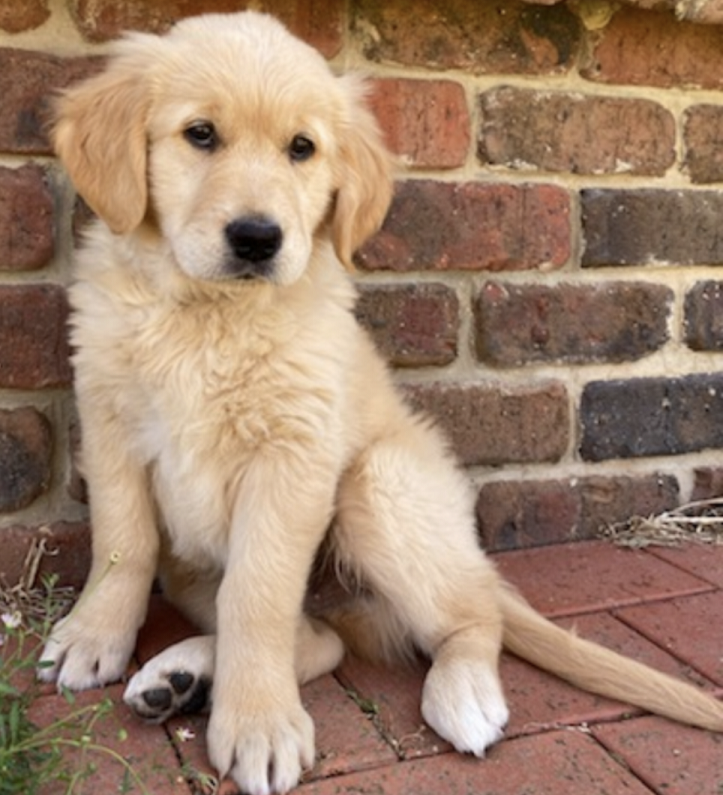 The emergency team quickly assessed Dustin and did an x-ray. The result was surprising, even to our experienced emergency vets! There in Dustin's stomach was a dinner fork! Led by emergency team, and Medicine Resident Dr Matt Woodruff, the team had two options to help Dustin: emergency surgery or retrieval using an endoscope. An endoscope is a small optical instrument with a tiny camera that gives the treating vet ability to perform delicate non-invasive procedures. AAERC has advanced imaging equipment including an endoscope, so it was Dustin's lucky day. Dr Matt and his team anaethetised Dustin and managed to retrieve the fork safely! You can watch the video of the endoscopy procedure and Dr Matt retrieving the fork below.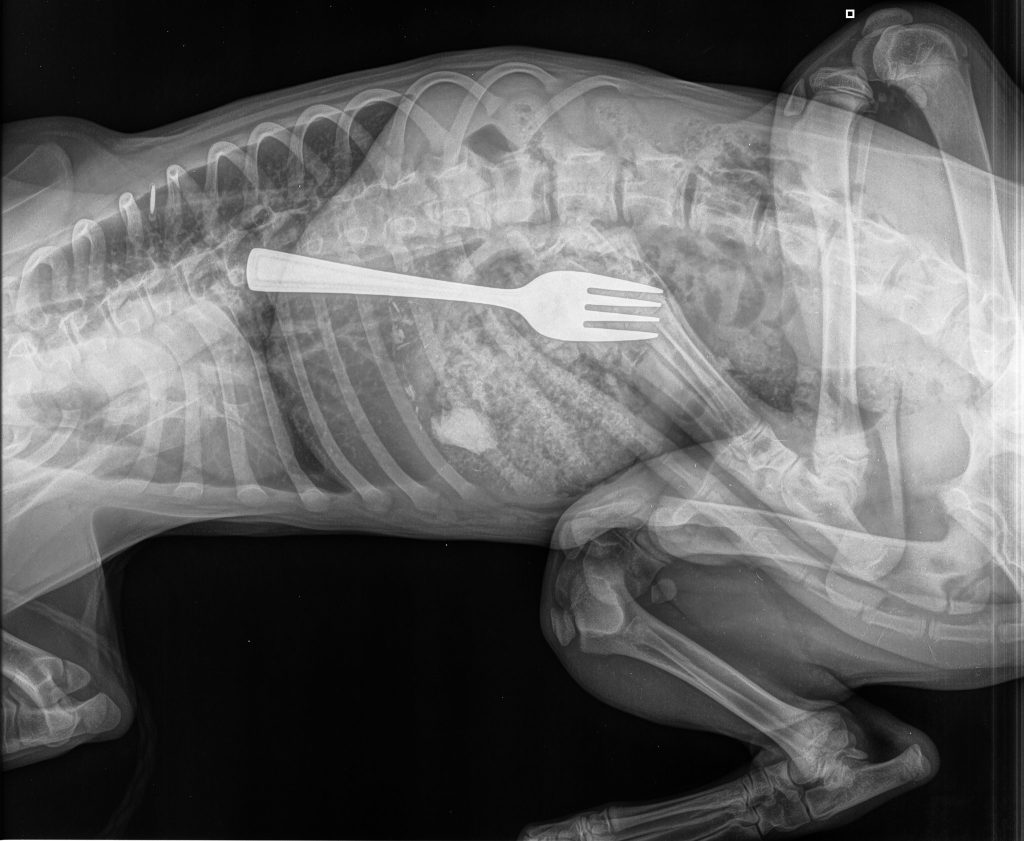 After a night in hospital Dustin made a full recovery and returned home safely to his family the following day. The team at AAERC are so pleased to see Dustin return home safely. This remarkable story is testament to the experience and quick action by the team at AAERC and a wonderful example of how advanced imaging and veterinary care can save a life. Importantly, the quick response by Dustin's family made all the difference. Dr Matt said, "We are thankful that Dustin's family recognised the urgency of the situation and contact our emergency hospital immediately. Their quick response could have made all the difference"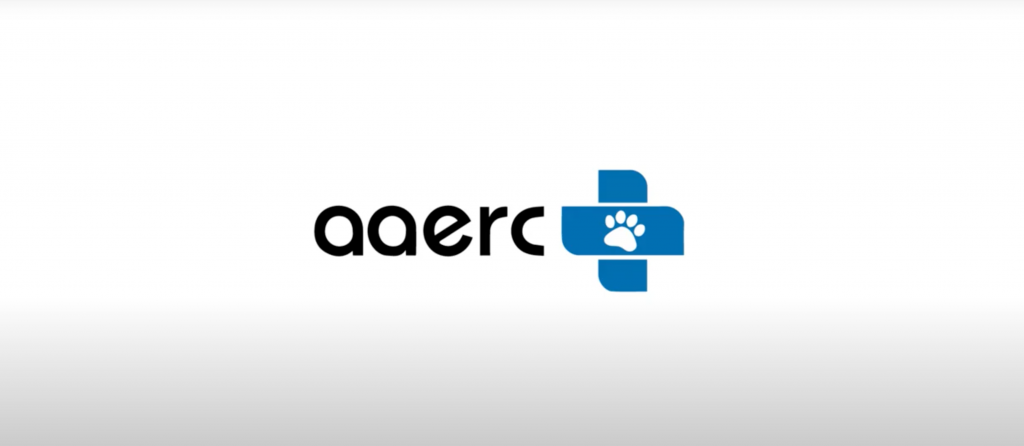 Although this story had a happy ending, pets can eat silly things and it can be very dangerous. It's a timely reminder to keep a close eye on your pets, especially when we spend more time at home. Please ensure that your home is pet-safe and that you keep harmful items out of reach. If you think your pet may have eaten something they shouldn't have, please give your local Greencross Vets team a call. If it is after-hours or your regular vet is closed, our partner emergency hospitals (like AAERC) are always open and available when you need them most.
Find your closest emergency vet here.