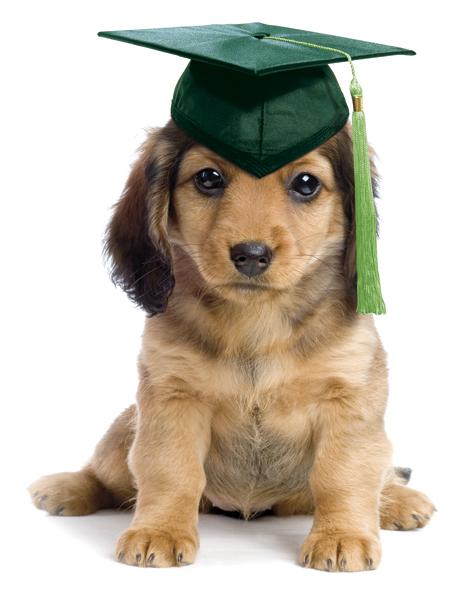 We are pleased to re-commence our classes however please note that due to social distancing requirements we have limited class sizes. Only one member of the family may attend with each puppy until social distancing laws are further relaxed.
Puppy and dog training – Best Behaviour Program
Being a pet parent is enjoyable and rewarding, but training a new puppy or dog can seem like a difficult task. It doesn't have to be. As your puppy grows into an adult dog, they will develop natural behaviours that may not suit your home (or your flower garden)! Responsible pet parents need a reliable source of support to better train and understand their pet as they grow into a lifetime member of the family.
Greencross Vets understand that every animal has their own unique personality. That's why we have developed the Greencross Vets 'Best Behaviour Program'. This program is designed to educate you on how best to guide your puppy's development into adulthood.
Our aim is to give you realistic expectations of your pet through the understanding of their natural behaviours. The program equips you with the tools to develop a strong relationship with your pet, allowing them to become a real part of the family.

Puppy school
Greencross Vets Puppy School is an excellent starting point for any owner wanting a well-managed and socialised pet. Courses run for four to six weeks and progress to Primary School.
Puppies can start from 7 to 16 weeks of age and are required to have had at least one vaccination program and a veterinary health check before commencing Puppy School.
Behavioural consultations
Greencross Vets offer a range of private classes and behavioural consultations for those more rebellious or exuberant pets. These consultations are customised to your dog's training needs, and can pinpoint specific problem behaviours. We also offer home visits to address any unwanted behaviours specific to your pet's own environment.
Medical therapy and behaviour modification planning
Some behavioural issues may need more intense intervention programs including the addition of medical therapy. Your local Greencross Vet will plan an assisted medical program with you for your pet or may refer you to a behaviour specialist for individual cases.
What we can provide
Puppy training
Dog training
Puppy school
Obedience training courses
Behaviour consults/assessments
House calls
Assisted medical therapy
Behaviour modification planning
To find out more information on the different types of puppy and dog training that we offer, contact your local Greencross Vets.
Book now
Greencross Vets Puppy Preschool is run in conjunction with Petbarn and classes may be held at selected Petbarn stores.