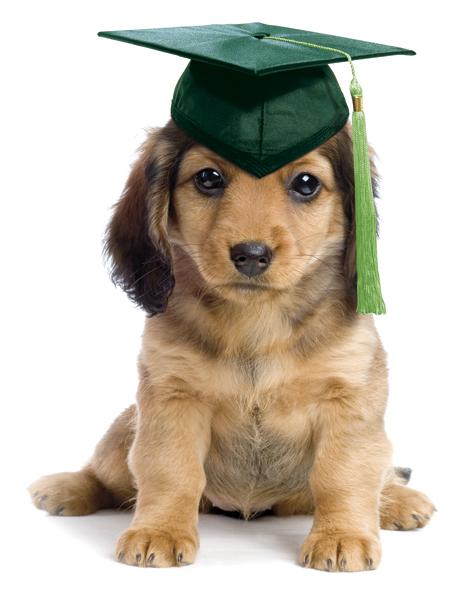 Greencross Vets Puppy School is a safe, fun and interactive course conducted by qualified trainers at selected Greencross Vets clinics or Petbarn and City Farmers stores. The course helps your puppy gain confidence along with puppies of similar age, learn basic training techniques, and help you understand your pup's behaviours.
COVID-19 Update: To adhere to social distancing requirements, we request that only one pet parent or family member attend class with each puppy until further notice. In some locations we may be able to accommodate more attendees, please discuss this with your trainer beforehand.
Puppy and dog training – Best Behaviour Program
We currently offer two types of courses to cater to puppies of different ages and levels of training. Read more about our courses below to find out which course is best suited for you and your puppy.
 
Puppy School

Puppy pre-school is designed for puppies in their critical socialisation period who are new to training and learning new skills for the first time.

Beginner Classes

Beginner classes are designed for dogs who may have missed out on puppy pre-school during their critical socialisation period, or may be lacking in manners.

Age
Puppies must be between 8 – 16 weeks on their first day of class
Puppies and dogs beyond 17 weeks old.
Duration of course
One hour per week, over 5 weeks.

Week 1 is an intro class for puppy parents only (puppies do not attend)

Weeks 2-5 include puppies.

One hour per week, over 5 weeks. Puppies and dogs attend every week.
Course Cost
$150 for 5 weeks
$150 for 5 weeks
What's covered in the course?
-Toilet training

-Behaving calmly around others

-Settling into a new home

-Settling your puppy for sleep

-Safety and health essentials

-Introduction to good manners

-Basic cues for lifelong handling (sit, look, down, recall, wait, walking on a loose lead and heel)

-Preparing for life in the family

-Preparing your puppy for handling (e.g. by vets, groomers and new friends)

-Understanding how puppies learn for lifelong training

-Understanding dog behaviour and how to communicate effectively with your puppy

-Troubleshooting challenging behaviours like jumping and biting

-Basic cues for lifelong handling (sit, look, down, recall, wait, walking on a loose lead and heel)

-Listening to handlers in distracting situations

-How to remain calm and focused around other dogs and new environments

-Troubleshooting `terrible teens' type behaviour

-Understanding how to train for lifelong learning

-Learning good manners for home and when out-and-about

-Basics of clicker training (optional)

-Understanding dog behaviour and how to communicate effectively with your dog

-Shaping a current cue to improve performance
Why should I join Greencross Vets Puppy School?
Greencross Vets Puppy Schools are conducted in conjunction with Petbarn and City Farmers by qualified trainers whose only goal is to help your puppy reach its full puppy potential. Our courses are designed to help your puppy develop vital social skills and equip you with strategies to teach your puppies positive behaviours such as toilet training, social etiquette (sit, stay, wait) and how to lead walk. Puppy School also helps your furry friend integrate into your family so you can establish a mutually loving, lifelong bond.
Greencross Vets Puppy School is also backed by our vast network of Veterinarians, Veterinary nurses, Veterinary behaviourists, Groomers and Retail experts that you can rely on for ongoing tips and advice. We work with some of the best in the industry to ensure we are up to date with leading scientific research and collectively draw on many thousands of hours of training and practice. All trainers undergo theory and practical training and assessments to meet our strict standards.
Socialisation and training during the first few months of your puppy's life is key to their overall mental health and physical wellbeing. Improperly socialised dogs are often fearful of other pets, people and unfamiliar environments, so they are prone to developing stress related conditions such as separation anxiety. This fear may also manifest as aggression resulting in injuries to other dogs, people and often themselves. Pet parents may find themselves in a situation where they cannot take their pets out of for exercise due to dog aggression, their pets become bored and develop other unwanted behaviours such as hole-digging and other destructive behaviours. A lack of exercise may also contribute to health conditions such as obesity.