Our Greencross Veterinary Advisory Panel provides expert advice to Greencross, The Wellness Company regarding key client considerations pertaining to pet health, preventative and wellness care and the latest contemporary issues affecting the Veterinary Profession and the Pet Industry.
On the cutting edge of the profession, our expert panel informs and influences Greencross initiatives and innovation, ensuring our clients experience the highest standard of professional service and the most current approaches to veterinary care.
The Panel is chaired by our Chief Veterinary Officer, Dr Magdoline Awad, and is supported by highly experienced General Practice Veterinarians as well as Veterinary Specialists who are experts in their field. Our Panel membership is designed to ensure that it represents the breadth and depth of skills, experience and expertise needed to fulfil its charter.
We are delighted to introduce our current Panel members:
Dr Lucy Asher
Lucy graduated from the University of Liverpool in the UK and moved to Australia five years ago in an attempt to escape the constant rain. Lucy enjoys all aspects of first opinion general practice work but has a particular interest in animal behaviour. Lucy has recently passed her membership exams in veterinary behavioural medicine, giving her an additional qualification on this area.
Lucy has a cat called Pigwidgeon, who she adopted as a kitten and who is super sassy! Pre COVID-19 Lucy loved to travel and hopes to be able to explore more of the world again soon. Hobbies include skiing in winter and scuba diving in summer.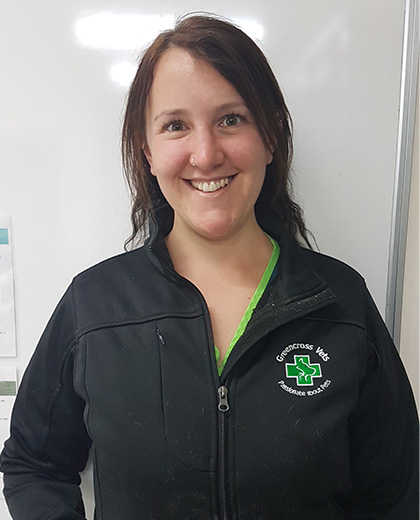 Dr Sarah Cross
Dr Sarah Cross is the Vet Director of Greencross Teneriffe. She started her Greencross journey working at Petbarn and then joined the new graduate vet program after gaining a Bachelor of Veterinary Science with honours from the University of Queensland. She previously completed a Bachelor of Business Management with honours focusing on marketing within the pet industry. Sarah has spent time working with vet clinics and shelters in a number of countries including Thailand, Brazil, Fiji and New Zealand, combining her passion for animals and travel. She is a canine and feline lover, and is pet parent to a white border collie x husky called Dash, and a lovable but naughty ragdoll cat called Patrick. Both were adopted during the many years she spent helping pet rescue organisations. She has a keen interest in soft tissue surgery, dentistry, infectious disease and preventative medicine. Outside of the clinic you often find her out on a walk with Dash, horse riding, camping, at the beach or watching AFL.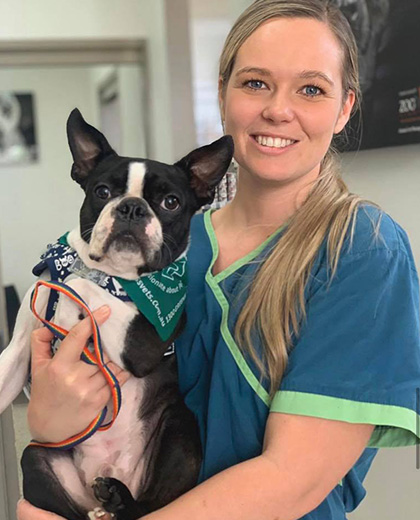 Dr Peter Theron
Peter graduated as a Vet in 2014 and worked in mixed animal practice before moving to Australia from South Africa with his partner Elana (also a vet) in 2016. Peter is passionate about mental health and wishes to contribute to favourable change within the veterinary industry. Peter and his wife are currently building their first home on the Gold Coast Hinterland and are due to become Australian citizens shortly! Peter enjoys challenging medical and surgical cases. In his off time he loves fishing and the outdoors. Peter and his wife have 3 pets, a cat called Shmoo and two rats called Daisy and Delilah.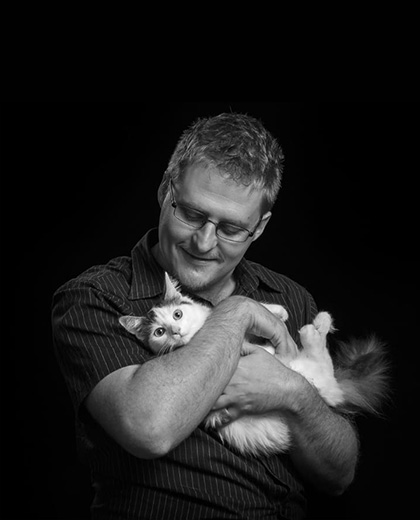 Dr Sam Long
Sam graduated from Melbourne University last millennium (1996) and spent a brief stint in private practice in Melbourne before going back to university for an internship in 1998. From there he moved to the University of Glasgow, performing a residency in Neurology, followed by a PhD in canine brain cancer. In 2005 he moved to Philadelphia, to take up a faculty appointment at the University of Pennsylvania and ran the neurology department there for 3 years. In 2009 he returned to his alma mater to start a neurology service at the University of Melbourne. From 2009 to 2017 he grew the service to include one other faculty member, 2 residents and one intern, before finally deciding to enter the world of private referral neurology. In 2020 he joined VRH in Melbourne, where he now runs the service with one registrar, one resident and one intern, with another neurologist shortly coming to join the team. When he is not at work, he is regularly slept on by 3 whippets and 2 cats. He is married with a brand new (3-month-old) daughter and enjoys cooking and restoring rusty old Italian cars.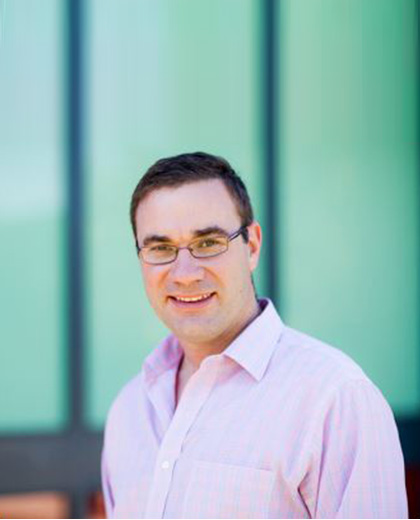 Dr Sonya Yu
Sonya graduated from the University of Sydney in 2005 and spent two years in general practice in Sydney and Hong Kong, before joining ARH as a medicine intern in 2007. Upon its completion, she spent the next 8 years with the emergency service, before having a baby made her realise that she really needed a day job. Oncology adopted her in 2015, and she completed her residency and passed her ANZCVS fellowship exams in late 2020.
Sonya is excited by the potential that veterinary oncology has to translate into improved outcomes for human cancer patients. She also enjoys science communication. She has a son, but is too much of a commitmentphobe to own a pet. Or a plant.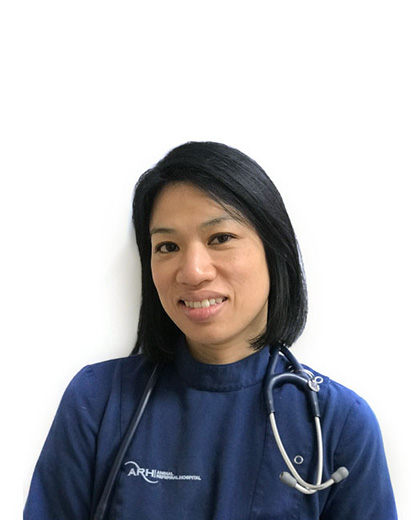 Dr Magdoline Awad
BVSc GradCertMgt MANZCVSc
Dr Magdoline Awad has a Bachelor of Veterinary Science degree from the University of Sydney, a graduate degree in Veterinary Professional Practice Management, and Membership of the Australian and New Zealand College of Veterinary Scientists in the Animal Welfare Chapter. Prior to her role at Greencross, Mags spent 4 years as the Chief Veterinary Officer for PetSure, working closely with the Veterinary Profession and Industry to increase Pet Insurance awareness and penetration.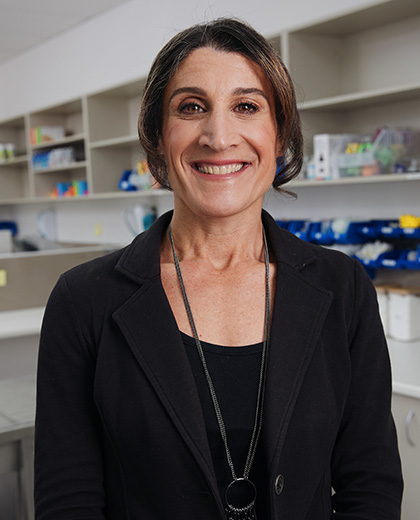 Dr Adi Frisch
Adi moved to Australia from Israel with her partner to pursue her childhood dream of becoming a vet. She graduated from Melbourne University in 2005 and started working as a small animal veterinarian in Melbourne's inner suburbs. After 6 years as a general practitioner Adi was ready for the next step in her career and transitioned to Emergency Medicine at the AEC in Mount Waverley where she had been for the past 10 years. She obtained her membership with the ANZCVS in Emergency and Critical Care in 2018. Adi enjoys mentoring graduate vets and is passionate about mental health and wellbeing within the veterinary industry.
In her "spare" time around shift work Adi and her husband wrangle three children, a dog and two cats.