George is a green sea turtle who washed up on the rocks near Townsville marina in Queensland. Luckily, he was found by a caring member of the public and rushed to the local Greencross Vets Aitkenvale for urgent vet assessment.
Veterinarian Dr Ingrid Huisman immediately examined the turtle with assistance from veterinary nurses Madison and Beth. He was in bad shape and had a fishing line hanging from his mouth. Unfortunately, the fishing line was also tightly wrapped around his left front flipper.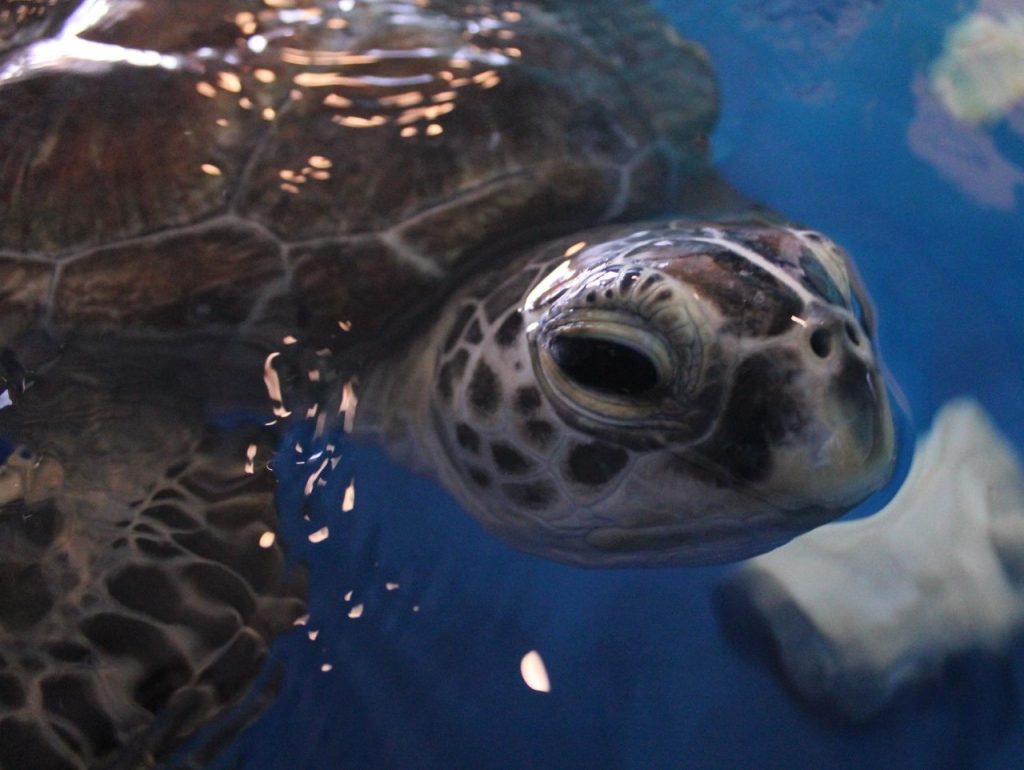 The team named him George and estimated that he was 6-8 years old based on his size and weight. He was admitted to hospital at Greencross Vets Aitkenvale for urgent treatment.
Dr Ingrid took some x-rays to see if George had swallowed a fishing hook. Luckily, there was no hook in sight and the team managed to safely remove the fishing line. Unfortunately, the strangulation injury to his flipper was severe and required urgent surgery.
This x-ray is of George's left flipper. You can also see the round barnacles on his shell appearing on the x-ray.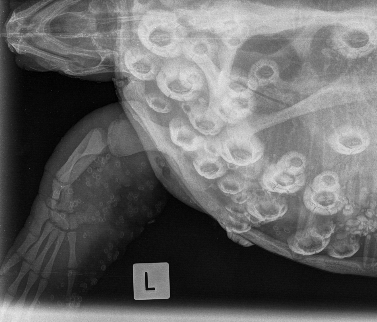 George was admitted to hospital and rehydrated. Dr Ingrid closely examined his damaged flipper. Sadly, fishing line can cause severe damage to sea turtles. The nylon line had cut deep into the skin and muscle and if left untreated, the injury would cut off blood supply and result in nerve damage and death.
Fortunately for George, his flipper was still functioning. Dr Ingrid and the team were eager to help him and his journey to recovery began.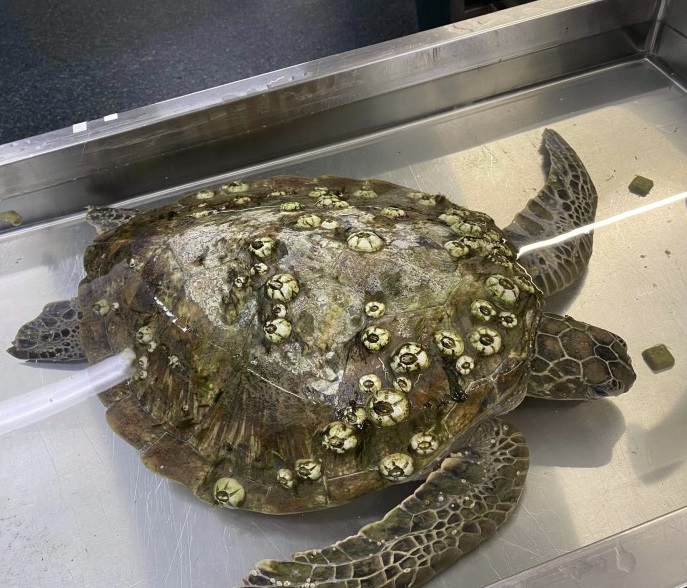 Greencross Vets clinics like Aitkenvale have fully equipped surgical theatres with advanced equipment. George had a general anaesthetic and was closely monitored throughout the surgery. He was given subcutaneous fluids, pain relief and antibiotics. Dr Ingrid surgically removed the damaged tissue around the injury site and carefully repaired his flipper. She also repaired the damage to the side of his mouth where the fishing line had been caught.
His surgery went very well, he woke up in hospital with vet nurses Madison and Beth by his side. George was cared for in hospital for 48 hours to ensure he was healing properly, then he was ready to begin the next step in his rehabilitation.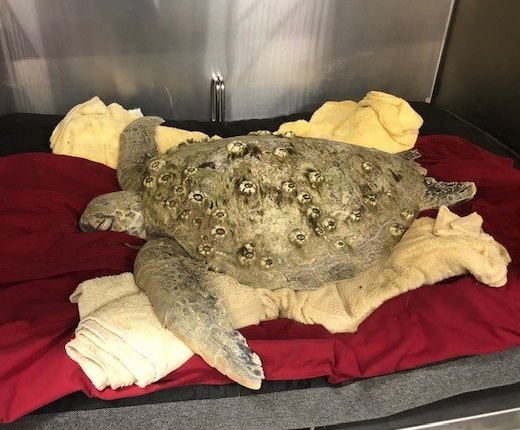 Once he had fully recovered from surgery, he was transferred to Reef HQ Turtle Hospital for rehabilitation. The team at Reef HQ gave him the nickname Georgi.
Georgi did very well in rehabilitation and gained strength in his flipper with each day. On Monday the 12th October, Georgi was released back into the wild on the Great Barrier Reef and he is expected to make a full recovery. To watch the video of him being released, click the button below.