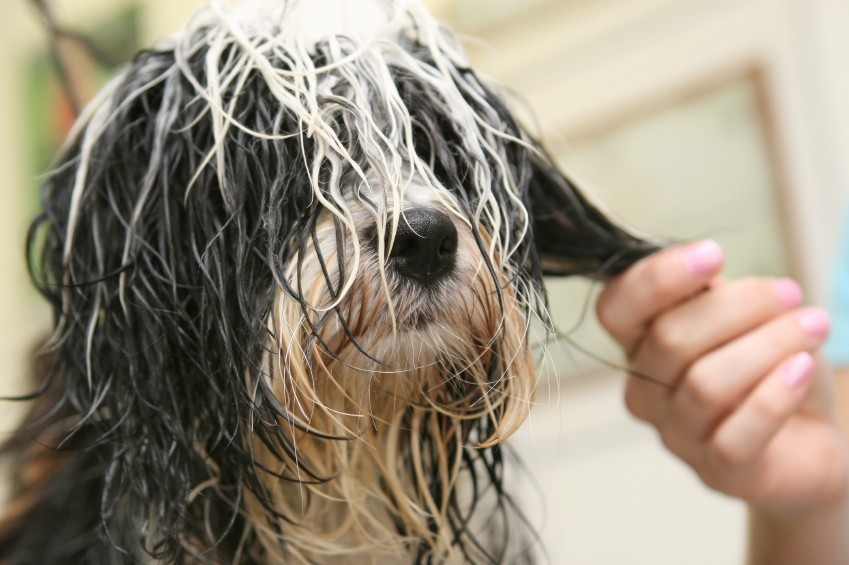 Dirty, matted, itchy, or smelly coats can reap the benefits of a hydrobath treatment. See why hydrobaths are so good for your pet dog's coat and skin health.
Who gives hydrobaths?
Commonly operated on weekends by trained vet nurses or professional groomers, hydrobaths can see your furry friend washed, conditioned and fluff dried with their ears cleaned and their nails trimmed in the time it takes to grab a coffee from a nearby café.
What the vets have to say
Having recently held two highly successful hydrobath awareness days at her Capalaba clinic in Brisbane, veterinarian Dr Lara Brits can vouch for their wonderful benefits.
'Hydrobaths not only help keep dogs clean, but they also control allergies and infections and help us spot parasites, lumps, and skin diseases,' Dr Brits said.
'I've seen a huge number of patients this year with problems related to our hot, moist summer, including ear infections, foot-chewing and hotspots. Hydrobaths can be helpful in controlling many of these problems.'
Vet nurse Jacque Pollitt from Greencross' Forest Lake Village clinic added that hydrobaths could make life simpler for dog owners in other ways. 'Big dogs are much easier to wash in a hydrobath than at home,' she said.
'Hydrobaths also penetrate thick coats of big breed dogs and can help when pets are shedding their fur.'
Hydrobath facts
Dirt and debris bind to the natural oil layer on your pet's coat and skin. A shampoo will remove this dirt, but it can also cause dryness and itching
Greencross Vets' hydrobaths utilise prescribed, PH-balanced shampoos or medicated cleansers if dogs have a specific medical skin condition
Water pressure without the use of shampoo is used to physically blow away any dirt on a dog's coat as well as massaging the skin and removing any accumulated scale or wax
While powerful, this water pressure will still preserve the natural oil layer of your pet's fur
If your dog is troubled by fleas, control rinses can be applied as a separate treatment, usually after the hydrobath itself. This prevents rinse chemicals becoming a 'mist' which can be toxic when inhaled.
Contact your local Greencross Vets clinic to find out where you can take your dog for a hydrobath.