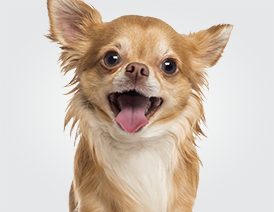 Welcoming a new pet into the family is an exciting time. It's made even sweeter when the feeling's mutual. Shelter animals in need of loving homes make the perfect choice of pet. Greencross Vets Behaviour Services Manager Serena Dean gives her advice when adopting a pet.
Questions to consider before adopting a pet
Am I ready?
When considering adopting a pet, ask yourself 'am I ready?' A pet is a commitment for their entire life. Ensure that your lifestyle and time commitments suit the type of animal you wish to adopt. Energetic breeds of dogs, like Kelpies, require lots of exercise. Does your lifestyle permit two or more high-energy walks every day? If you're considering a long-haired breed of dog, think about grooming requirements. Will you make sure you brush longhaired pets?
Other things to ask include – Do you live in an apartment or have a small backyard? Do you work more than 40 hours each week? Does your landlord allow pets? Do you travel a lot for work?
Make sure you choose a pet that will match your lifestyle and personality.
What are the financial costs?
You should also consider the financial costs of your chosen pet, including:
adoption fees
vaccinations
desexing
vet check-ups
food costs
unexpected costs and emergencies
toys
bedding
yard-proofing
grooming supplies
The pet you choose will determine the ongoing costs involved with their care. Be sure that you're ready to commit to the cost of adopting a pet for life.
Which pet is right for me?
Research is vital to the process of adopting a pet. Learn about the species and breed that you are considering adopting. Get practical advice from animal shelter staff and a veterinarian. Gain realistic expectations of the pet's needs so you can provide them with the best in life and develop a strong bond.
What age pet should I adopt?
If you're considering a cat or dog, you need to decide which life stage is right for you. No matter their age, all pets need love, training, safety, and guidance. Having a new pet join the family is exciting and it's vital that you give them the best start (or second chance) in life. Young puppies and kittens rely on their humans to teach them how to become confident, social, happy pets. If you are unsure that you're up for toilet training and early morning wake-up calls from a young pet, consider one of the many adult and senior pets waiting for their forever homes. It's a wonderful thing to be able to provide a loving home for the forgotten older pets. They often require no basic training, like toilet or heeling, but if needed, you can teach an old dog new tricks.
More information
If you're preparing to welcome a pet into your life, your local
Greencross Vets
can give you advice about what you should think about.