Welcome to Greencross Vets Bedford
We have moved!
Our new address will be: 87 Rosebery St, Bedford
We welcome you to our brand new, purpose built clinic just a short walk from our previous location. The new clinic, features an additional three consult rooms, increased services such as exotics vets, additional team members and on site customer parking, we look forward to providing the same professional care from our new and improved clinic!
Our new clinic has some bright new faces, onsite customer parking and we will continue to provide the same professional care with even more improvements, consisting of;
• Four newly renovated consultation rooms
• Underwater treadmill and rehabilitation facility
• Two surgical theatres
• Dedicated x-ray and ultrasound room
• Separate cat and dog wards, with dog walking facilities
• Spacious team and amenities room
• Cat waiting area within reception
We can't wait to welcome you and your pets!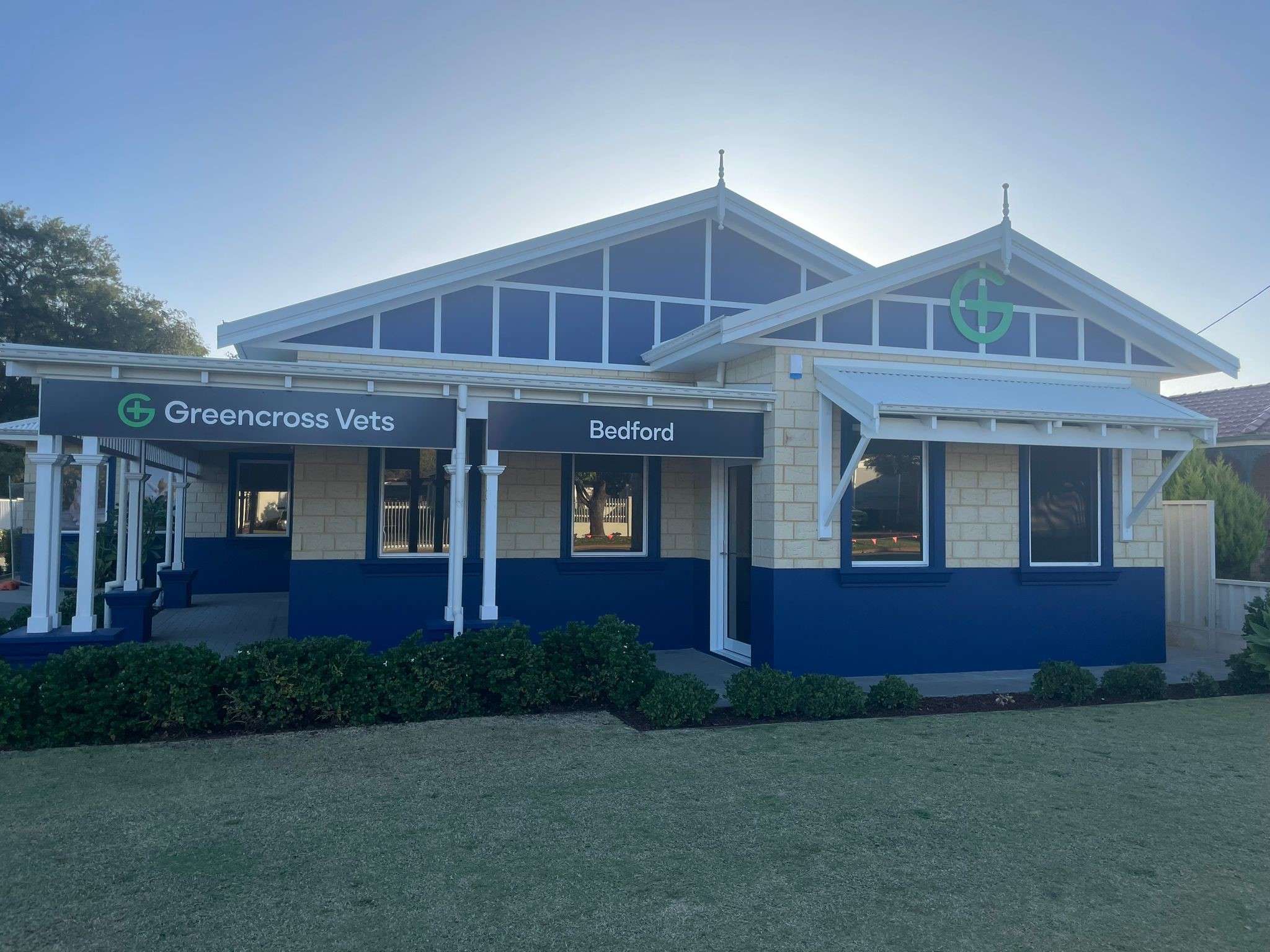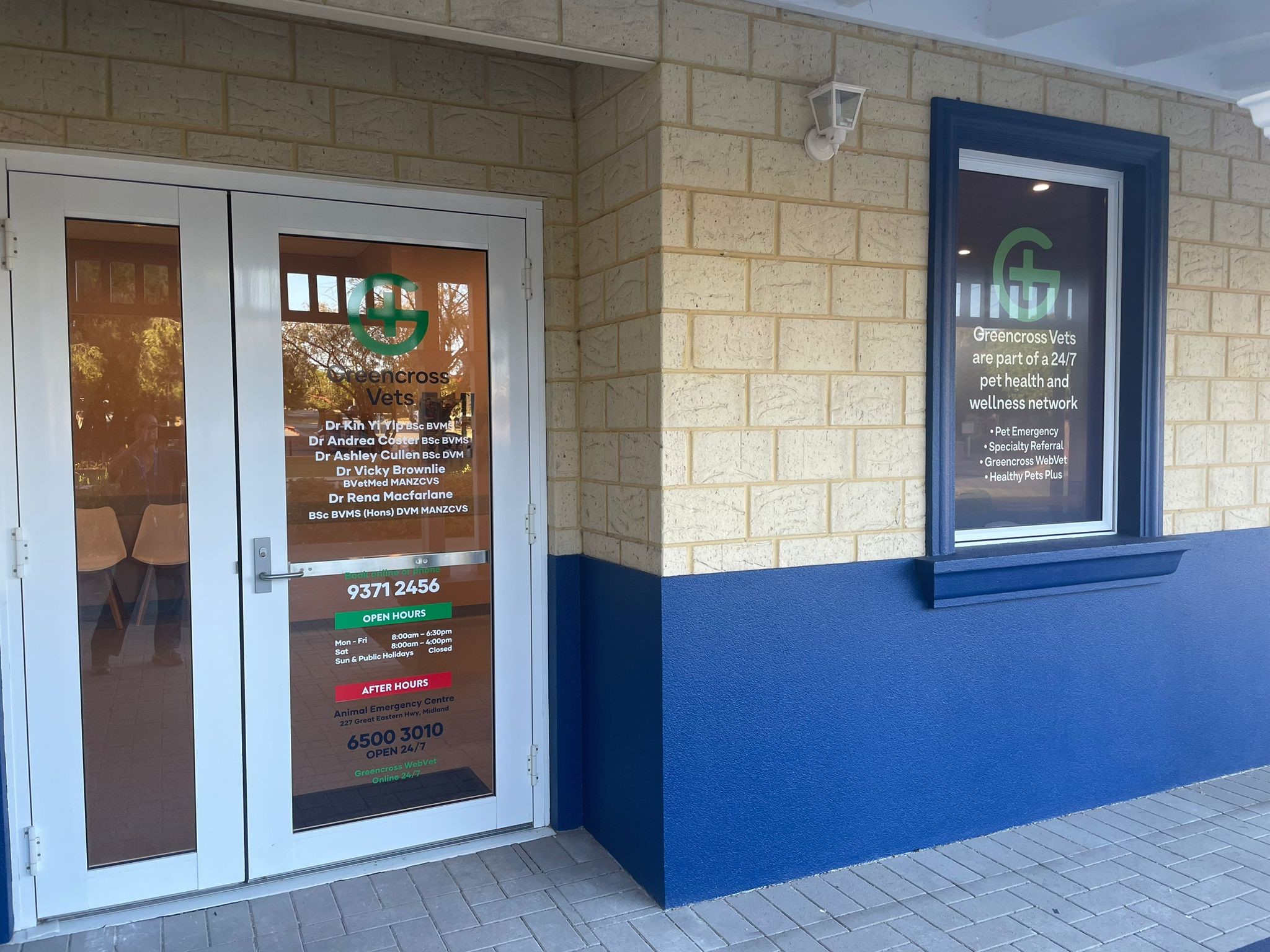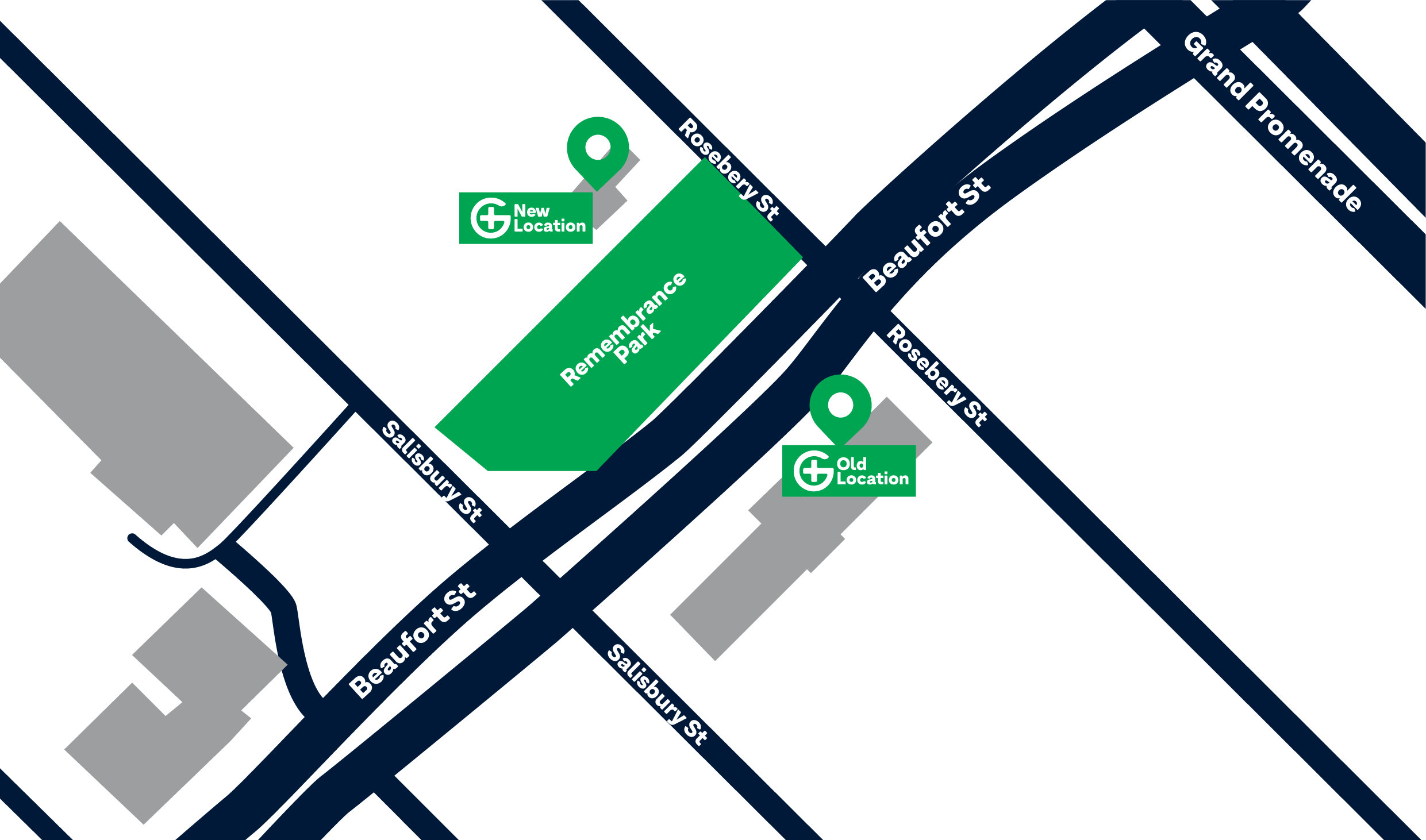 If you love your pets… then we're your vets!
Our veterinary clinic located in the Bedford, Inglewood area is run by a local team, who pride themselves on giving the best possible care and attention to our clients – furry and human!
We aim to make your pet feel at ease in our clinic with a caring and gentle approach to treatment and consultations, coupled with the very best veterinary advice and procedures, as well as state-of-the-art equipment and treatments.
When you come to Greencross Vets Bedford, we know that helping our clients starts with providing a good understanding of health care issues and treatment options. With good advice and professional recommendations, you'll be well-equipped to make the best ongoing health care decisions for your pet.
Our extensive range of services includes preventative healthcare through to special services such as arthritis stem cell therapy, in-house endoscopy, cruciate rupture repairs, luxating patella repairs and more.
In addition to a comprehensive range of veterinary services, we also offer: Underwater Treadmill Therapy and Exotics Vet Services – Learn more below.
We look forward to seeing you and your pet again at your next scheduled visit. If you have any questions about your pet's health and wellbeing,or if you simply want more information about the services that we can provide you and your pets, please call us on 9371 2456.
Our Services.
Greencross Vets Bedford offer a comprehensive range of professional veterinary services to cater for all your pet care needs utilising the latest diagnostic equipment.

Exotics Vet Services
We are excited to have two board certified Exotics Vets offering services here at our clinic!
Dr Vicky Brown and Dr Rena MacFarlane are highly experienced exotics vets, caring for birds, reptiles and small mammals, offering a full range of services from preventative health checks, behavioural consults and grooming, to desexing, dentistry, surgery and much more!
Commonly seen pets:
All birds including Parakeets, Cockatoos, Budgerigars, Chickens, Cockatiels, Conures, Raptors & Wildlife
Rabbits, guinea pigs, rats and other small rodents
Fish, turtles, and lizards including Bearded Dragons, Blue Tongued Skinks
Snakes (non-venomous)
Native wildlife

Call us on 08 9371 2456 to book an appointment for your exotic pet

Underwater Hydrotherapy
Hydrotherapy can improve a pet's range of motion, circulation, flexibility, mobility and balance, particularly after injury or in a pet's senior years.
Our fully trained and experienced hydrotherapists pride themselves on providing the utmost care to dogs who may be suffering from health problems including arthritis, post-surgical care, weight management and more.
Hydrotherapy Pricing:
– Initial assessment including a full physical assessment with a qualified hydrotherapy nurse, a hydrotherapy session and plan for therapy treatment: $250
– Additional sessions (30min, as per treatment plan): $120
– Session package (4 x 30min additional sessions, as per treatment plan): $428.50
For any questions or to book hydrotherapy for your pet, call our friendly team on 9371 2456.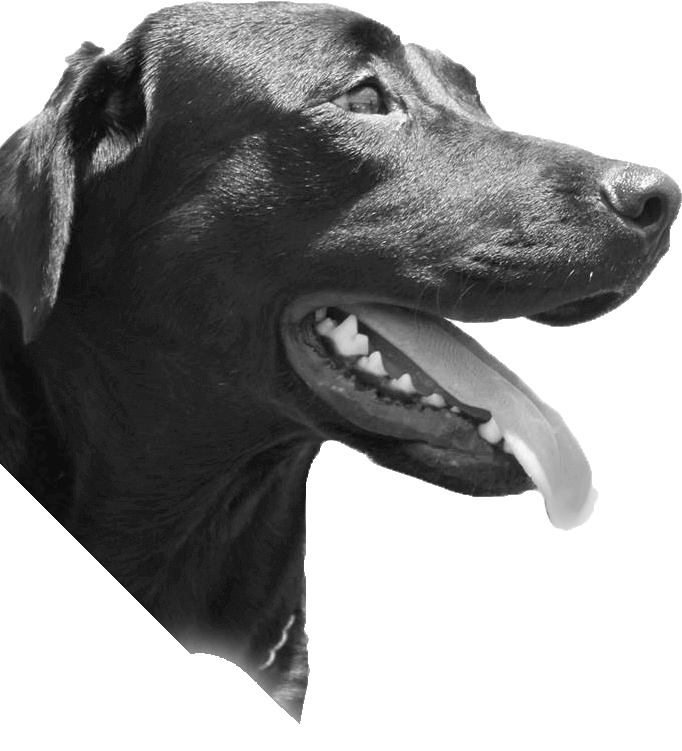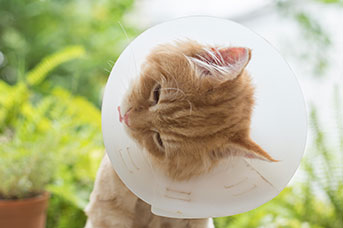 Desexing
Getting your pet desexed (neutered or spayed) is essential to their health. All Greencross Vets facilities are completely sterile and use the latest in surgical equipment.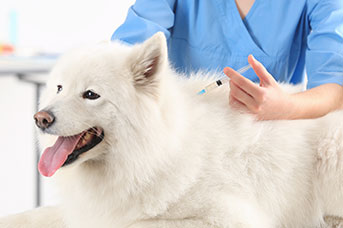 Vaccinations
Prevention is the best medicine. Kitten and puppy vaccinations (injections) and adult pet vaccinations prevent disease. Get your pet's vaccinations up-to-date.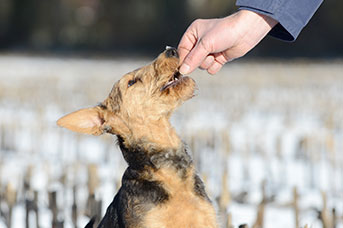 Heartworm Prevention
Heartworm can be hard to detect, but it needn't be hard to prevent. Greencross Vets recommends year round heartworm prevention. Ask your vet about prevention today.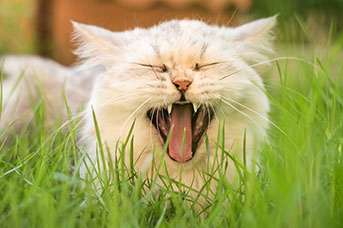 Dentistry
Greencross Vets offer a range of dentistry services like cat and dog teeth cleaning. Consider us your pet's veterinarian and dentist combined.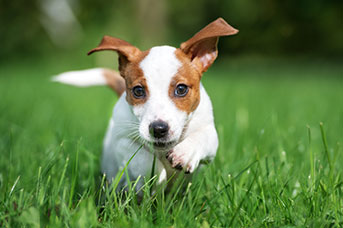 Puppy Pre-School
Greencross Vets Puppy School is an excellent starting point for owners wanting a well-managed and socialised pet. Courses run for four to six weeks. Click to learn more.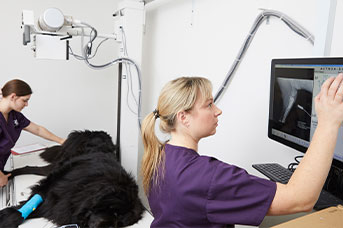 X-ray/Radiology
Greencross Vets clinics are equipped with high-quality radiograph equipment including X-ray machines, automatic processors, and X-ray view equipment.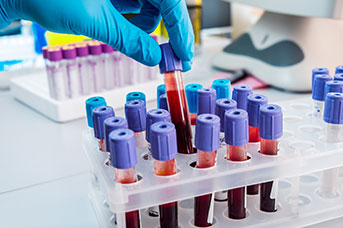 Clinical Pathology
Clinical pathology allows our vets to analyse and diagnose health conditions. Common laboratory tests include blood tests, urinalysis, faecal tests and biopsy examination.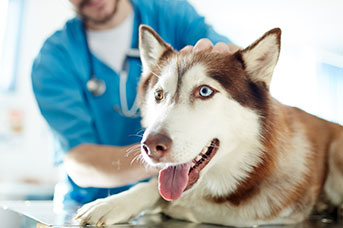 Laboratory Testing
The latest in-house laboratory equipment allows our vets to perform a range of diagnostic tests to achieve accurate, rapid diagnosis of your pets' health status.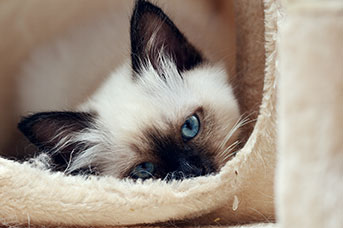 Cat Boarding
We offer premium cat boarding facilities for your pet. Ask us about our cat boarding service today.
87 Rosebery St, Bedford WA 6052
Opening Hours / Trading Hours
Monday – Friday: 8am – 6:30pm
Saturday: 8am – 4:30pm
Sunday: Closed
Public Holidays Closed
Please note: Hours may change over holiday periods. Call ahead to confirm availability
Bedford
Get Updates
& special offers delivered to your Inbox.