Welcome to Greencross Vets Carrara
Greencross Vets Carrara is a purpose-built veterinary clinic with 250 sqm of floor space on the corner of Spencer Road and Pappas Way.
Renovated in 2023, we have spacious consult rooms, upgraded treatment areas, improved clinical facilities, and a fresh look and feel.
Our Veterinary Director Dr Carla Allison is supported by fantastic Veterinarians Dr Kathryn Owen, Dr Bobo Yu and Dr Katie Bott. In addition to this is our dedicated veterinary team: Practice Manager, Cameron Farrugia and passionate Veterinary Nurses Codie, Jessica, Nicole, Christina, Jerica, Madison, Cheyenne and Amy.
Our practices focus is to develop and provide veterinary practice based on excellence in patient care, treatment plans and diagnostics supported by stand-out customer care.
Our Client & Patient Care
In both 2014 and 2018 we were awarded Greencross Vets Clinic of the Year, out of our national network of over 100 clinics. These awards are exceptional achievements and we feel it is a reflection of our team's commitment to our vision. Our clients are an important part of that success in that we have formed relationships built on trust, respect and communication with them over the years.
We strive to provide a 5 star service to you and your pets in a caring and friendly environment.
Our dedicated team is very passionate about what we do and your pets will always be in the best of care. You can feel confident in your choice to have our team nurture your pets as, continuing education is crucial to the quality of care and advice we provide to your companions.
Our Veterinary Services
We offer a comprehensive range of professional veterinary services to cater for all your pet needs, ranging from preventative health care to weight loss programs through to surgery and diagnostic medicine.
Our clinic provides internal imaging technology which means your pet does not have to leave our site in to get any imaging done, as we have a CT scanner on site. Unlike conventional x-rays, CT scanning provides detailed 3D images of many types of soft tissue as well as the lungs, bones, and blood vessels, improving veterinary diagnostics for each patient.
As one of the few veterinary clinics with a CT scanner on site, we'll be able to quickly and more accurately diagnose our pet patients and in some cases, avoid a visit to the animal hospital.
Outpatient Referral Services
We offer a range of outpatient referral services for pets at local veterinary clinics requiring tailored care.
These include:
– In-depth imaging with our on-site GE Revolution CT scanner
– Endoscopy
– Cystoscopy
– Laparoscopic organ biopsy
– Laparoscopic spey
To learn more or make a referral, speak with our team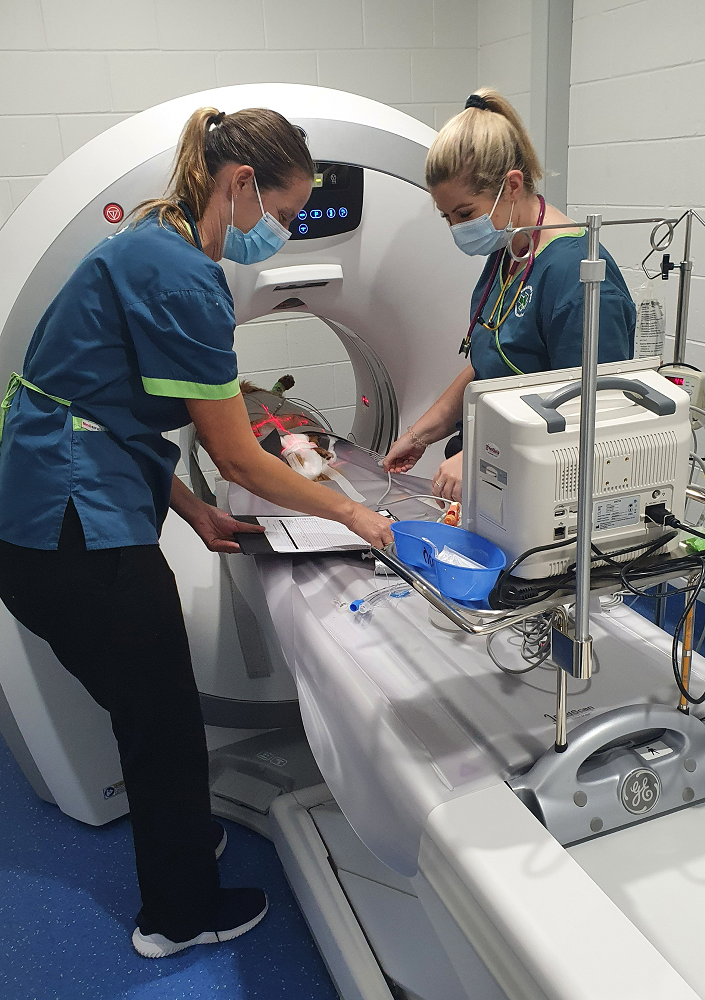 Our Services.
Greencross Vets Carrara are fully equipped to provide the care your pet needs. At our Carrara vet, we offer a comprehensive range of professional veterinary services to and utilise the latest diagnostic equipment to make sure your pet is getting the best possible care.
Our team is passionate about taking care of your pet, no matter what kind of care they may require. From young pets requiring vaccinations or desexing services, to older pets who require more specialist examination or just your standard check-up, our Carrara veterinary team is here and ready to help.
We also have specialist equipment like our CT scanner onsite so we can help diagnose conditions your pet may be dealing with sooner and with greater efficiency. No matter what your pet may need, you can feel confident that the team here has the expertise to help.
Speaking of our wonderful team, if you want to learn more about us, you can do so below! We understand that pets are like family so in the same way you want to research a doctor before your first appointment, you may want to know more about the team you'll be working with at Greencross Vets Carrara. Each team member has their own profile below with career highlights and personal fun facts, so feel free to take a look!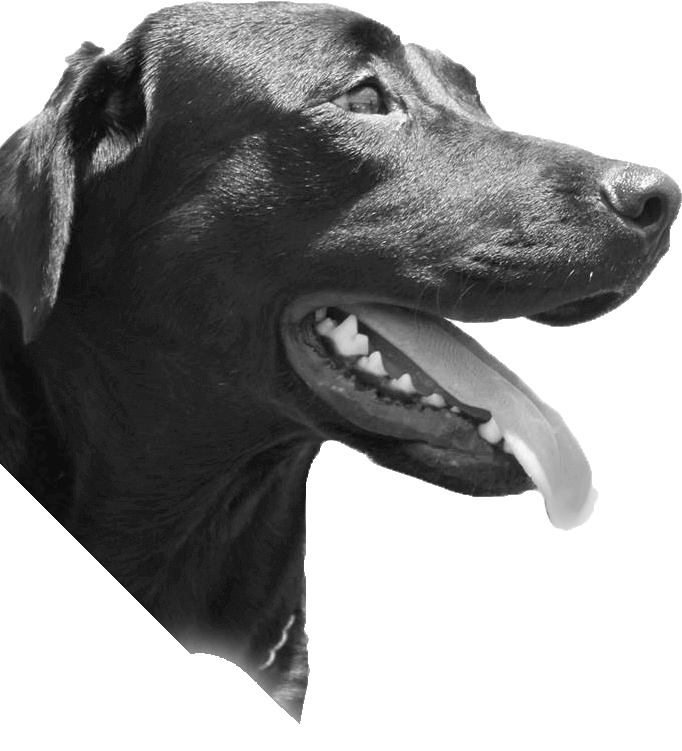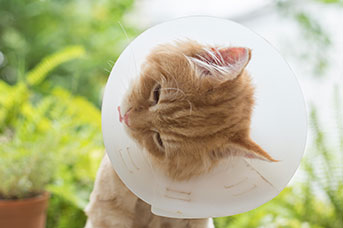 Desexing
Getting your pet desexed (neutered or spayed) is essential to their health. All Greencross Vets facilities are completely sterile and use the latest in surgical equipment.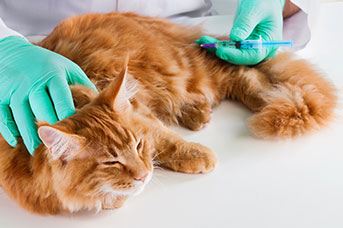 Vaccinations
Prevention is the best medicine. Kitten and puppy vaccinations (injections) and adult pet vaccinations prevent disease. Get your pet's vaccinations up-to-date.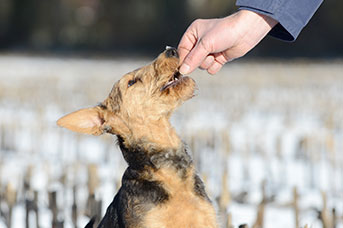 Heartworm Prevention
Heartworm can be hard to detect, but it needn't be hard to prevent. Greencross Vets recommends year round heartworm prevention. Ask your vet about prevention today.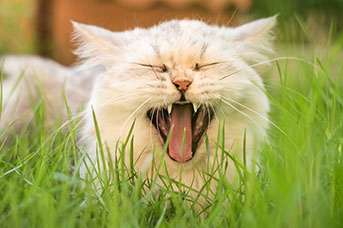 Dentistry
Greencross Vets offer a range of dentistry services like cat and dog teeth cleaning. Consider us your pet's veterinarian and dentist combined.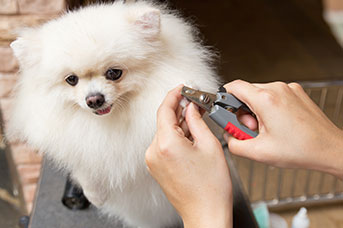 Grooming
Don't have your own clippers? Let us take care of dog grooming for you. Our clinic offers premium dog grooming for your pet.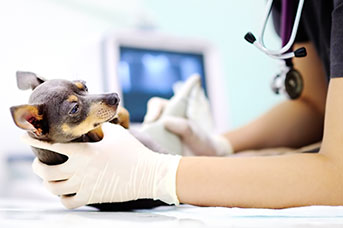 Ultrasound
An ultrasound is a painless diagnostic procedure that allows vets to take a closer look at your pet's health. We only use the latest technology for the most accurate diagnoses.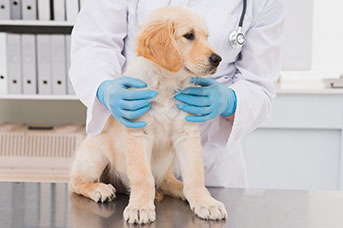 X-ray/Radiology
Greencross Vets clinics are equipped with high-quality radiograph equipment including X-ray machines, automatic processors, and X-ray view equipment.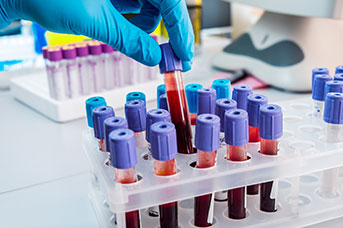 Clinical Pathology
Clinical pathology allows our vets to analyse and diagnose health conditions. Common laboratory tests include blood tests, urinalysis, faecal tests and biopsy examination.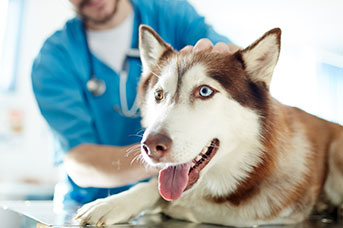 Laboratory Testing
The latest in-house laboratory equipment allows our vets to perform a range of diagnostic tests to achieve accurate, rapid diagnosis of your pets' health status.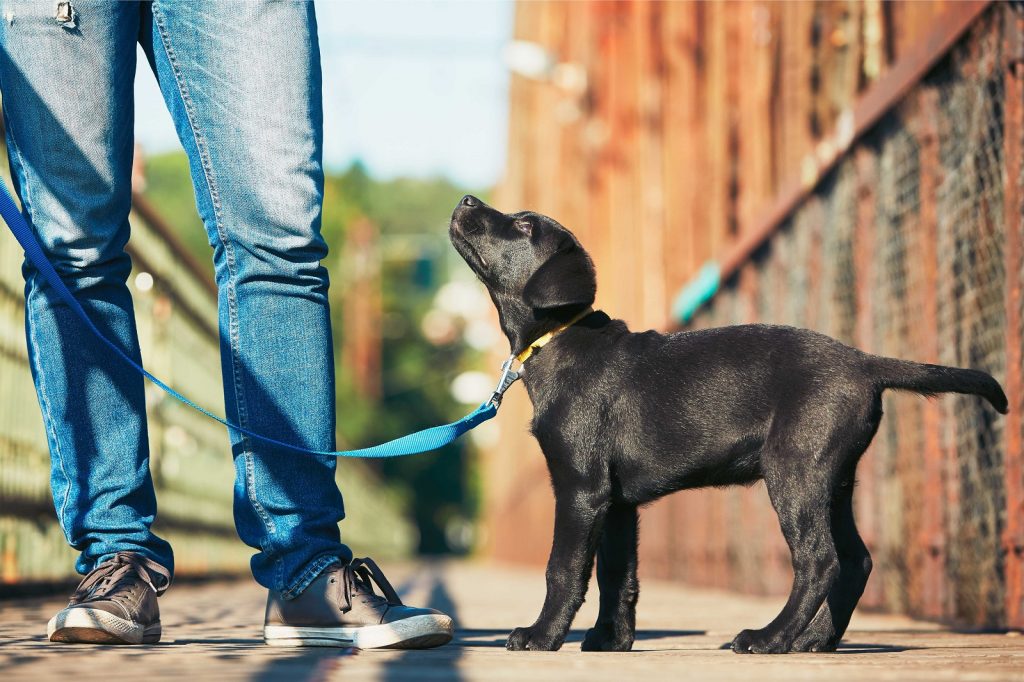 Puppy School
Being a pet parent is enjoyable and rewarding, but training a new puppy or dog can seem like a difficult task. It doesn't have to be.
5/90 Spencer Rd, Nerang QLD 4211
Opening Hours / Trading Hours
Monday – Friday 8am – 6pm
Saturday 8am – 5pm
Sunday & Public Holidays: Closed
Please note: our hours may change during holiday periods. Call ahead to confirm availability.
Book An Appointment At Our Carrara Vet
If you're looking to make an appointment at your local Carrara vet, you can easily book one in online now. If the reason for your visit is a little more complicated or you have questions and want to speak to one of our team members ahead of time, just give us a call on 07 5596 2322. Alternatively, we now have our 24/7 WebVet service available for expert vet advice over video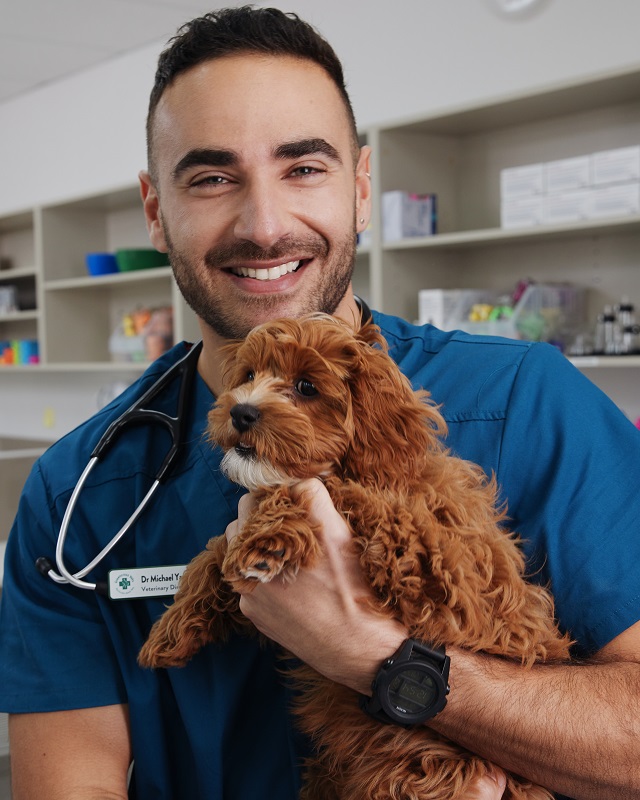 Carrara
Get Updates
& special offers delivered to your inbox.