Welcome to Greencross Vets Riverway
Riverway Veterinary Clinic provides modern, professional and affordable health care for your pets. We aim to make your pet feel at ease in our clinic with a caring and gentle approach to treatment and consultations. Our dedicated staff are all passionate about pets and avid animal lovers.
At Riverway Veterinary Clinic, you will be fully supported with sound advice first and foremost. We know that helping our clients starts with providing a good understanding of health care issues and treatment options. With good advice and professional recommendations, you'll be well equipped to make the best ongoing health care decisions for your pet.
With fully equipped examination rooms, diagnostic machines and pharmaceutical stores we provide on-the-spot assistance for nearly all pet health and medical needs. Take a moment to meet our team and our own pets.
We look forward to seeing you and your pet again at the next scheduled visit.
Our Services.
Greencross Vets Riverway offer a comprehensive range of professional veterinary services to cater for all your pet care needs utilising the latest diagnostic equipment.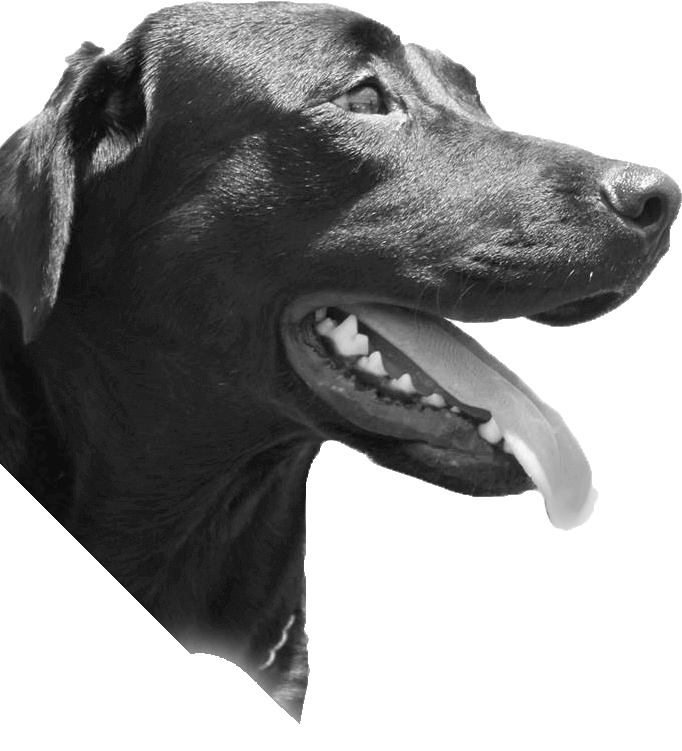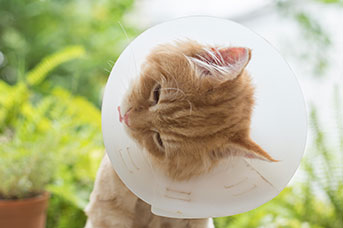 Desexing
Getting your pet desexed (neutered or spayed) is essential to their health. All Greencross Vets facilities are completely sterile and use the latest in surgical equipment.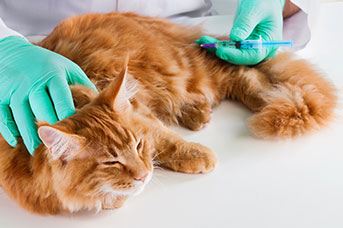 Vaccinations
Prevention is the best medicine. Kitten and puppy vaccinations (injections) and adult pet vaccinations prevent disease. Get your pet's vaccinations up-to-date.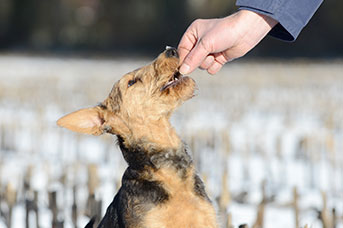 Heartworm Prevention
Heartworm can be hard to detect, but it needn't be hard to prevent. Greencross Vets recommends year round heartworm prevention. Ask your vet about prevention today.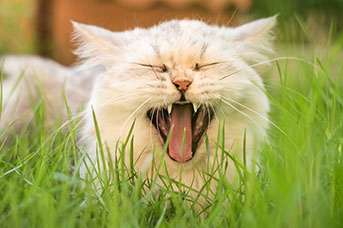 Dentistry
Greencross Vets offer a range of dentistry services like cat and dog teeth cleaning. Consider us your pet's veterinarian and dentist combined.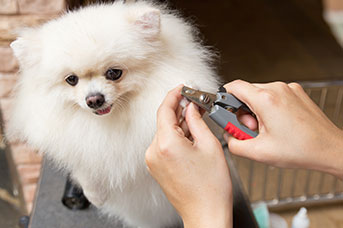 Grooming
Don't have your own clippers? Let us take care of dog grooming for you. Our clinic offers premium dog grooming for your pet.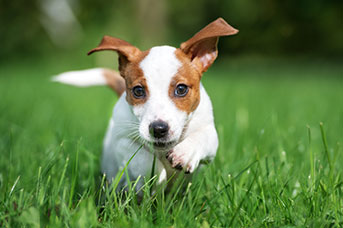 Puppy Pre-School
Greencross Vets Puppy School is an excellent starting point for owners wanting a well-managed and socialised pet. Courses run for four to six weeks. Click to learn more.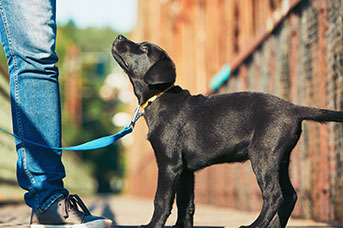 Puppy Primary School
This eight-week training program is designed for owners who would like to continue their education and socialisation, or for those who may have missed out on puppy school.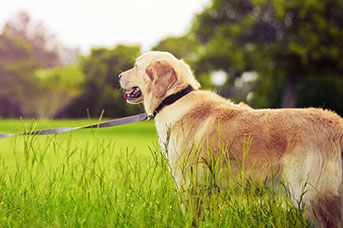 Canine University
Canine Commandos is a five-session dog training class for dogs aged between five and nine months. Older dogs may be able to join on request, please contact us today.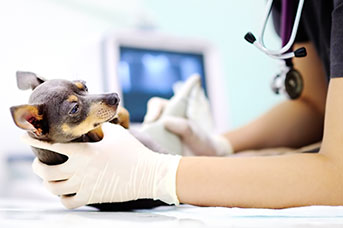 Ultrasound
An ultrasound is a painless diagnostic procedure that allows vets to take a closer look at your pet's health. We only use the latest technology for the most accurate diagnoses.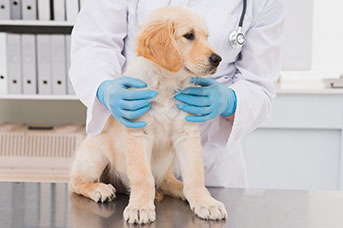 X-ray/Radiology
Greencross Vets clinics are equipped with high-quality radiograph equipment including X-ray machines, automatic processors, and X-ray view equipment.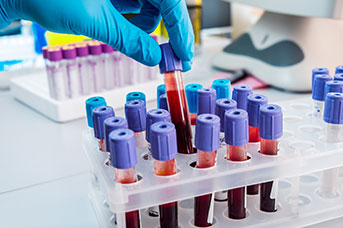 Clinical Pathology
Clinical pathology allows our vets to analyse and diagnose health conditions. Common laboratory tests include blood tests, urinalysis, faecal tests and biopsy examination.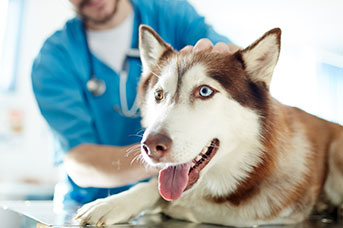 Laboratory Testing
The latest in-house laboratory equipment allows our vets to perform a range of diagnostic tests to achieve accurate, rapid diagnosis of your pets' health status.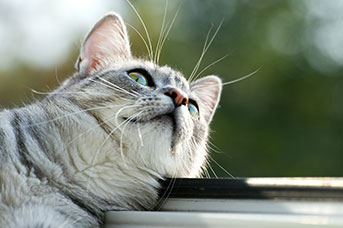 Iodine Therapy
Iodine therapy is used for the treatment of hypothyroidism in cats. If your cat has been diagnosed with hypothyroidism, we can help.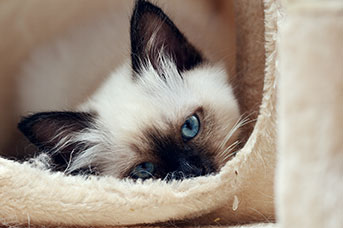 Cat Boarding
We offer premium cat boarding facilities for your pet. Ask us about our cat boarding service today.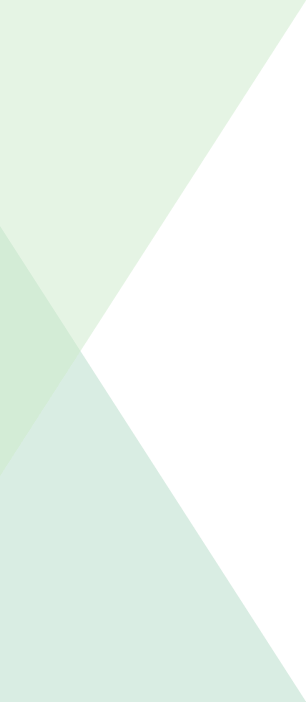 Jemmah Hurst
Jemmah Hurst
My desire to work with animals started at a young age, having been born and raised working around animals it was a definite. At the earliest convenience I started participating in more experiences to work with animals. I did my work experience courses at the RSPCA and Vet Clinics. I then went on to volunteer for 6 Months at Greencross Kelso (formally known as Kelso Vet Clinic) and was offered a job in July 2009. I became a Qualified Cert IV. Veterinary Nurse in November 2012. I took on a role as Regional Marketing Manager in 2014. In the early months of 2015 I was offered and accepted a fully funded Scholarship for a Diploma in Nursing. I then stepped up in the lead role as Practice Manager in August 2015. I love both my roles here and can't see myself doing anything else. I thoroughly enjoy working along all our patients, whether it is routine or an emergency. However neonate care/orphans are my favoured part of the job; I have raised and rehabilitated many species including a 3 week old swimmer puppy, Bear. With this is started up and successfully run our Cat Adoption Program. I have a big interest in herpetology (study of reptiles and amphibians) as well as avian care. At home I have my own Menagerie that all started with my Beautiful Black Great Dane Nyx, along with Achyllies my Harlequin Great Dane, 3 rescue cats Eevee, Dieago and Sven, I have Bearded Dragons Toothless, Spyro and Yamaha, Droid the Alexandrine Parrot and Geronimo a Guinea Pig.
Katrina Stewart
Katrina Stewart
I grew up in Cairns and knew from a young age that I wanted to work with animals. I started this passion by working in a pet shop learning everything I could about animal care. After a few years I then decided I wanted to experience something different and got a job as a mammal keeper at Cairns Tropical Zoo. After a year at the zoo my husband Antony got a job in Townsville so we relocated in January 2005 and I began working for Greencross Vets.
I started out with Greencross by looking after the cats at the Currajong clinic cattery and driving the ambulance between the clinics transferring animals and medications. After a while I then started on reception and worked my way up to then do vet nursing. I started studying my Cert II in Animal Studies and then Cert IV in Veterinary Nursing, completing it in 2008. I was then given the opportunity to become a workplace trainer and studied my Cert IV in Training and Assessment. With this role I took on the training and assessment of our school based trainees and Cert IV nurses throughout the Townsville clinics.
Carissa Faulkner
Carissa Faulkner
Growing up in the rural town of Barraba NSW where animals out number people I was surrounded by animals from before I could walk. My favourite place to visit was my grandfathers farm where I could feed the pigs, cows, sheep, horses, ducks, chickens, ferrets and rabbits. I first realised I wanted to work with animals after an unfortunate accident with my dog that followed with several visits to the local vets. I was fascinated with watching the progress of my dogs health. My first job working with animals was at one of the largest RSPCAs in the country in Melbourne. There I was walking dogs, grooming cats and socializing rabbits. I am hoping to study a certificate IV in captive animals once I complete my certificate IV veterinary nursing. I myself have a few pets including Junior a wolfhound, Kelsey a Fox Terrier, Zoe a Kelpie x and 2 Domestic Short Hair Cats : Benny and Socks.
4 Gouldian Avenue, Condon, 4815
Opening Hours / Trading Hours
Monday – Friday 8:00am – 6:00pm
Saturday – 8:00am – 12:00pm
Sunday – Closed
For after hour emergencies please phone 4779 2500
Christmas and New Years hours
25/12/19 WED CLOSED
26/12/19 THU CLOSED
01/01/20 WED CLOSED
Riverway
Get Updates
& special offers delievered to your Inbox.