Welcome to Greencross Vets Silkstone-Booval
Greencross Vets Silkstone-Booval is a full-service facility dedicated to providing the highest quality medical, surgical and dental care for our patients. From routine vaccinations and wellness exams to comprehensive internal medicine and surgical care, we are prepared to meet any health care needs which arise for your pet.
Consulting hours are available in the morning and evening to allow for the examination and treatment of outpatients as well as for the admission and discharge of hospitalised patients. The hours between these consulting sessions are devoted to the treatment of hospitalised cases, surgical operations, radiography, ultrasound and other diagnostic procedures. If a problem does arise during these hours, please do not hesitate to telephone. Veterinary attention is always available during these hours to see urgent cases.
How do we ensure happy clients?
Dedicated staff team: Our veterinarians and nurses all work in the vet industry because we are passionate about caring for animals. All are highly trained and very happy to answer any questions which may arise about the health and wellbeing of your pet. For more information about our caring team, visit our staff page.
Extended opening hours: We know that work, family and life commitments can sometimes make it difficult to make it into the vet hospital. That's why we have recently extended our hours so that we are open until 8pm Monday to Friday and 5pm on the weekends. We hope that these flexible hours enable you to visit the clinic at a time more convenient to you.
Preventative medicine: We provide a full range of services from new pet checks to annual vaccinations, geriatric animal assessment to nutrition advice. In addition we stock a full range of flea, tick, intestinal worm and heart worm prevention. Our staff is always happy to provide advice on the best products for your pets.
Full range of surgery: As well as routine surgical procedures, our vets are experienced in performing a wide range of complex surgeries including orthopaedic, soft-tissue and dental surgery. These services allow us to treat your pet in-house, therefore reducing its time in pain and sending it on a speedier road to recovery.
House calls: During the week, vets are available for house calls to clients living locally and can transport pets to and from the clinic for a small fee. This is a helpful service to access if you're unable to bring your pet into the clinic for any reason. Just call us to arrange a time.
In-house laboratory and comprehensive diagnostic equipment: We provide a comprehensive range of in-house blood tests which allow us to immediately obtain results for many conditions. This also means that we are able to perform many screening tests for earlier detection of disease. We also have the latest digital x-ray equipment and a brand new ultrasound machine. This means that for many cases we can diagnose cases in-house at the early stage in response to your pet's health needs.
Puppy pre-school: Our 4 week course not only gives owners a basis for further training, but helps with some of the behavioral teething problems of owning a new puppy. As our program is run by fully trained nursing staff, there is also excellent advice and information on important health issues for your dog.
Our Services.
Greencross Vets Silkstone-Booval offer a comprehensive range of professional veterinary services to cater for all your pet care needs utilising the latest diagnostic equipment.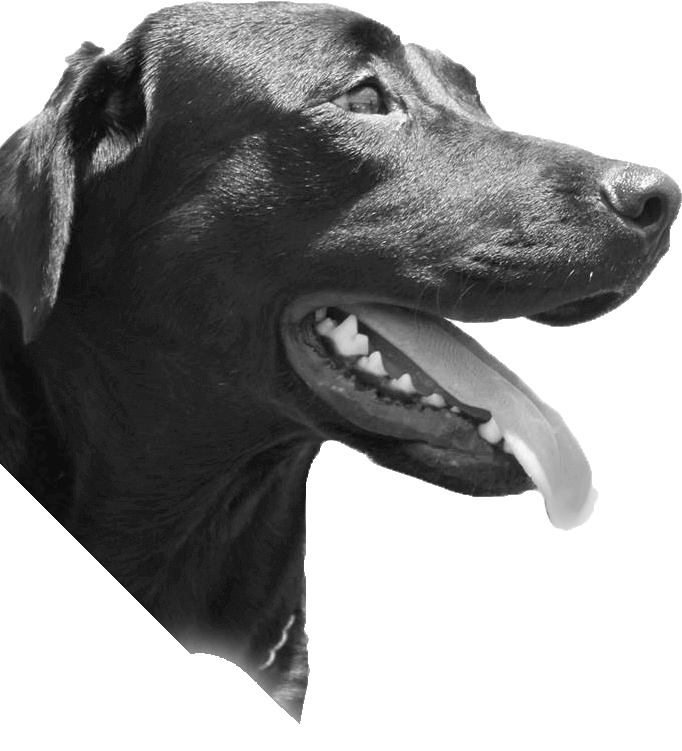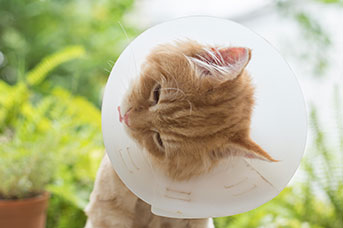 Desexing
Getting your pet desexed (neutered or spayed) is essential to their health. All Greencross Vets facilities are completely sterile and use the latest in surgical equipment.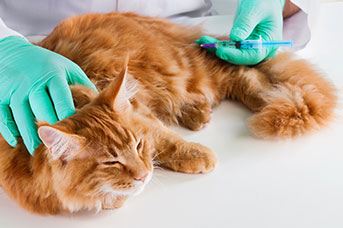 Vaccinations
Prevention is the best medicine. Kitten and puppy vaccinations (injections) and adult pet vaccinations prevent disease. Get your pet's vaccinations up-to-date.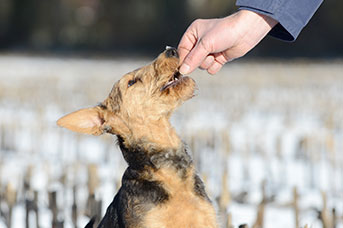 Heartworm Prevention
Heartworm can be hard to detect, but it needn't be hard to prevent. Greencross Vets recommends year round heartworm prevention. Ask your vet about prevention today.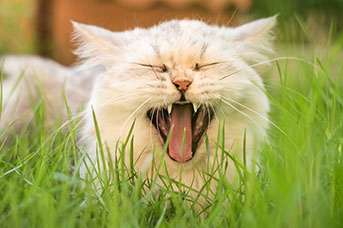 Dentistry
Greencross Vets offer a range of dentistry services like cat and dog teeth cleaning. Consider us your pet's veterinarian and dentist combined.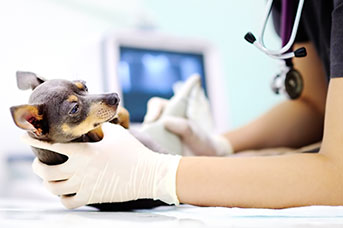 Ultrasound
An ultrasound is a painless diagnostic procedure that allows vets to take a closer look at your pet's health. We only use the latest technology for the most accurate diagnoses.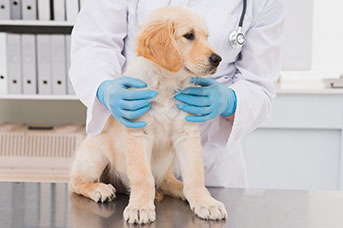 X-ray/Radiology
Greencross Vets clinics are equipped with high-quality radiograph equipment including X-ray machines, automatic processors, and X-ray view equipment.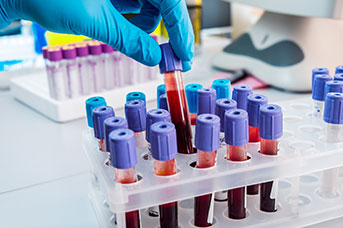 Clinical Pathology
Clinical pathology allows our vets to analyse and diagnose health conditions. Common laboratory tests include blood tests, urinalysis, faecal tests and biopsy examination.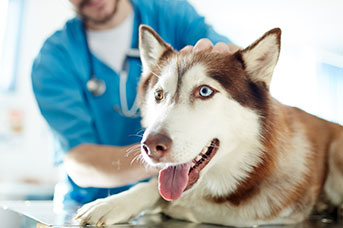 Laboratory Testing
The latest in-house laboratory equipment allows our vets to perform a range of diagnostic tests to achieve accurate, rapid diagnosis of your pets' health status.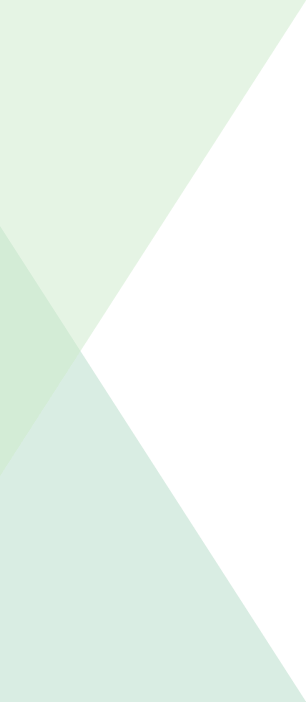 Dr Anthony Snell
Dr Anthony Snell
Tony graduated with a Bachelor of Veterinary Science (1st Class Honours) from the University of Queensland (St Lucia) in 1986.
Tony worked in mixed practice for 5 years in St. George (Queensland) then travelled and worked overseas for 18 months before taking a position at the Silkstone Veterinary Hospital (now Greencross Vets Silkstone).
Tony is a member of the Australian Small Animal Veterinary Association (ASAVA) and the Australian Veterinary Dental Society (AVDS).
Tony's goal is to provide compassionate veterinary care for all his patients following the Greencross core values and standards.
Tony is married to Cherie, and they have 2 children – Benjamin and Laura. The Snell family has a variety of pets including Jack (cat), Scruffy (dog), Chickens, Guinea Fowl, Quail, Murray Grey and Boran Cattle.
Dr Helen Bailes
Dr Helen Bailes
Dr Helen has been with Greencross Vets since 2017. She enjoys all aspects of veterinary work and has a special interest in further developing her skills in feline medicine and pathology. Helen has an adopted cat Mac, and a special place in her heart for Burmese cats in particular, having cared for them over the years. Outside of the clinic, Helen loves going for bushwalks, playing piano, and spending time with her friends and large extended family.
Dr Neshika Rajakaruna
Dr Neshika Rajakaruna
Veterinarian
I have always been passionate about pets since I was very young. Growing up I had quite a few cats, dogs and fish. I loved looking after them and spending time with all them. This led me to pursue a career in the Veterinary industry.
I am originally from Sri Lanka and moved to Australia in Grade 4. I attended Kenmore State high School and then went on to James Cook University, in Townsville, to pursue a Veterinary Science Degree. During the degree I developed a keen interest in birds and pocket pets. I graduated in 2017 and came back to Kenmore to start my professional career. I currently have a lovely little Tortoiseshell cat named Sasha and a variety of fish.
Shop C, Booval Fair Shopping Centre Cnr Brisbane &, S Station Rd, Booval QLD 4304
Opening Hours / Trading Hours
Mon – Fri 7:30am – 6pm
Saturday 7:30am – 5pm
Sunday Closed
Public Holidays Closed
Silkstone-Booval
Get Updates
& special offers delievered to your Inbox.