Welcome to Greencross Vets White Hills
We are your local team of pet care professionals and Bendigo's family petcare specialists. Greencross Vets White Hills has serving Bendigo pet owners for over 35 years and is based on a simple philosophy – we give your pets the quality care they deserve. We run by appointment to avoid long waits but if you have an emergency you will be given priority.
As pet owners ourselves we understand that pets are part of the family and play a big part in our lives. Our commitments to our valued Bendigo pet owners:
For your pet AND you, we ensure your visit is as stress free as possible and we explain things in plain language, and we'll be respectful and sensitive to your wishes.
We absolutely love animals. Being compassionate, caring and gentle with the pets entrusted to us is our passion.
For our team the learning never stops. We constantly ensure our pet care, medical and surgical skills are 'world's best practice'.
We respect your time. We'll do our utmost to keep you informed if ever we're running behind to help you plan your busy day.
We simply won't compromise. Our services are not always the cheapest around. For good reason. You see, we WON'T cut corners or offer inferior health products, and we will recommend appropriate treatments, while being sensitive to your circumstances.
When visiting our wonderful team, you will be greeted with a welcoming smile the moment you enter our Bendigo Veterinary Clinic. Our nurses are there to help you with any questions or concerns you have with your pet. We always try to make your visit as stress free as possible. If you are new to Bendigo you'll need a vet. Please come in so we can introduce ourselves, meet your pets and give them a FREE dental check.
Our Services.
Greencross Vets White Hills offer a comprehensive range of professional veterinary services to cater for all your pet care needs utilising the latest diagnostic equipment.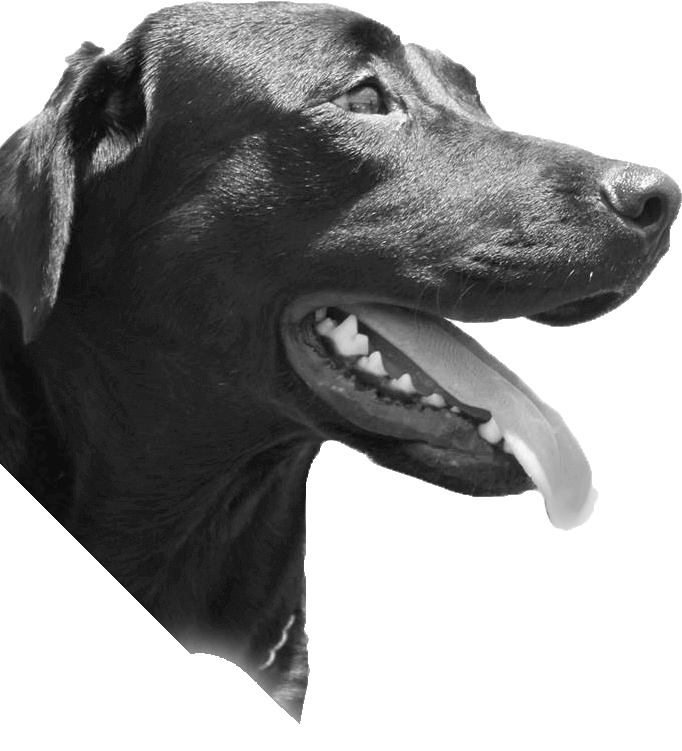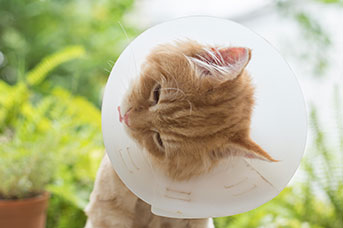 Desexing
Getting your pet desexed (neutered or spayed) is essential to their health. All Greencross Vets facilities are completely sterile and use the latest in surgical equipment.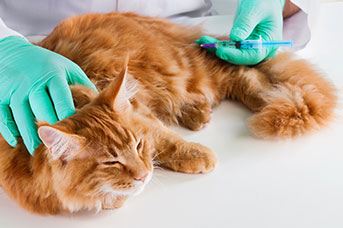 Vaccinations
Prevention is the best medicine. Kitten and puppy vaccinations (injections) and adult pet vaccinations prevent disease. Get your pet's vaccinations up-to-date.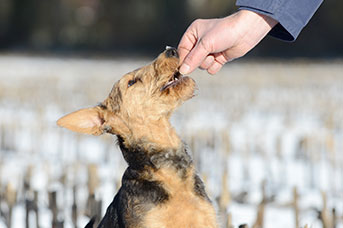 Heartworm Prevention
Heartworm can be hard to detect, but it needn't be hard to prevent. Greencross Vets recommends year round heartworm prevention. Ask your vet about prevention today.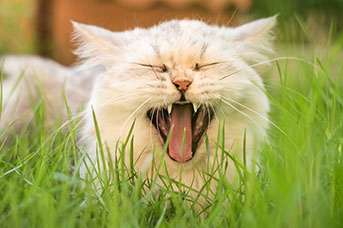 Dentistry
Greencross Vets offer a range of dentistry services like cat and dog teeth cleaning. Consider us your pet's veterinarian and dentist combined.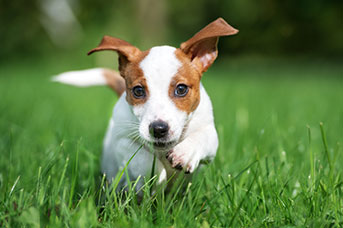 Puppy Pre-School
Greencross Vets Puppy School is an excellent starting point for owners wanting a well-managed and socialised pet. Courses run for four to six weeks. Click to learn more.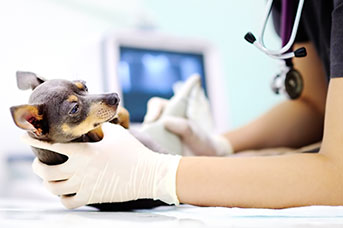 Ultrasound
An ultrasound is a painless diagnostic procedure that allows vets to take a closer look at your pet's health. We only use the latest technology for the most accurate diagnoses.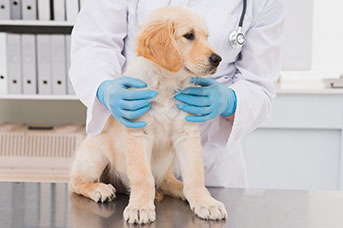 X-ray/Radiology
Greencross Vets clinics are equipped with high-quality radiograph equipment including X-ray machines, automatic processors, and X-ray view equipment.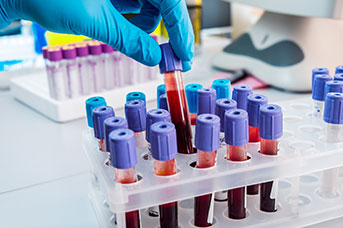 Clinical Pathology
Clinical pathology allows our vets to analyse and diagnose health conditions. Common laboratory tests include blood tests, urinalysis, faecal tests and biopsy examination.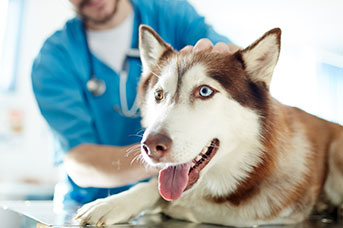 Laboratory Testing
The latest in-house laboratory equipment allows our vets to perform a range of diagnostic tests to achieve accurate, rapid diagnosis of your pets' health status.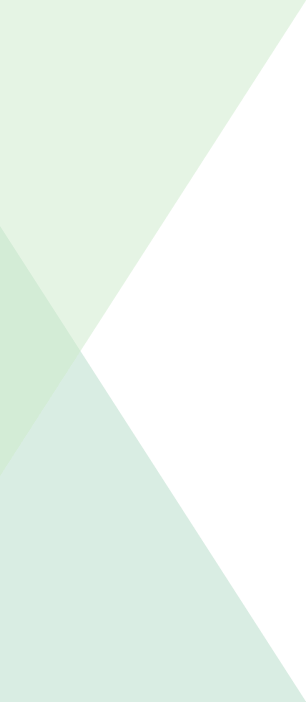 Nakita McKay
Nakita McKay
Veterinary Nurse
For as long as she can remember Nakita has been surrounded by animals; dogs, cats, birds, rabbits, guinea pigs, horses and even the occasional pet fish. As a child and through into her teen years she did a lot of horse riding competitions focusing on novelty racing and reaching a very high level.
Now-a-days, Nakita has an old retired horse Jerry, his chunky little paddock mate Bill, one cat Summer who we rescued in 2017 and recently in August 2020 got our little Golden Retriever puppy Wallace. An avid camper, four-wheel-driving, spending time at the beach, Nakita can also be found having a cider on a warm Sunday afternoon, with her my husband – of course.
Nakita is bouncing with happiness, feeling lucky to work in an industry that she loves and can't wait to start her certificate IV in Veterinary Nursing later this year!
Erin Monk
Erin Monk
Veterinary Nurse
Erin was born in Rosebud, Victoria. After starting primary school at Boneo, Erin and her family decided to move to a small country town called Maryborough. Living on a new large property meant Erin's long lived dream of owning a horse was able to come true and this is how Erin developed her love and passion for horse riding.
Erin has always had a large variety of animals as part of her family such as dogs, birds, cats, horses and a few lambs that needed to be hand raised. In 2011, Erin's family opened a Cattery called the Moggy Inn and Erin spent a lot of her weekends and after school hours helping with the care of all the cats in the Cattery. This helped Erin's decision to work with animals when she got older.
Erin completed Year 12 in 2013 at Maryborough Education Centre and moved to Bendigo to complete her Certificate III in Animal Technology in 2014 at Box Hill Tafe, commuting to Melbourne on the train three days a week. In early 2015 Erin started her nursing career at Greencross Vets White Hills and is now currently studying Certificate IV in Veterinary Nursing. Erin is apart of the clinic's Puppy School team.
Outside of work Erin enjoys horse riding, swimming, art, listening to music, road trips, dancing and hanging out with her childhood pony Star and her rescued tortoiseshell cat Romi.
354 Napier St, White Hills VIC 3550
Opening Hours / Trading Hours
Monday – Friday 8:00am – 6:00pm
Saturday: 9:00am – 1:00pm
Sunday: 10:00am – 1:00pm
Public Holidays: CLOSED
White Hills
Get Updates
& special offers delievered to your Inbox.