What is GapOnly™?
As a pet parent, when your fur baby gets sick or injured, the last thing you want to be worrying about is whether you can afford treatment.
Innovating the pet insurance claims experience, GapOnly™ reviews and calculates your claim while you're still at your Greencross Vets clinic.
You simply pay the gap (the difference between your Greencross Vets invoice and your pet insurance policy claim benefit) and go.
To learn more about GapOnly™ please chat to the team at your local Greencross Vets clinic.
Helping pet parents
GapOnly™ innovates the pet insurance claims experience for pet parents and vets.
Healthy pets, happy wallets.

With less out-of-pocket expense, pet parents can focus on the health of their pet, not the cost of treatment.

No paperwork.

With the on-the-spot- claims processing, pet parents can just pay the gap and go. Goodbye paperwork!

Convenient claiming.

Request a pre-approval prior to treatment, have your claim processed ahead of pick-up, or claim on the spot.
How to claim*
Let your clinic team know you'd like to submit a GapOnly™ claim for your pet's treatment.
Your clinic will lodge a GapOnly™ claim on your behalf, and it's assessed with 10 minutes. Any longer and the team will let you know so you can decide whether you want to stay or have the claim processed as an eClaim instead.
Once the claim's been assessed and approved, you simply pay the gap and go.
Claim at any stage
GapOnly™ claims can be processed at any stage of the pet treatment process:
Consult

Pre-approval
Your vet requests a pre-approval on your behalf for the proposed conditions and procedure, to ensure it's covered under your pet insurance policy.

Treat

Pre-discharge
Your vet submits the a GapOnly™ claim on your behalf, ahead of you picking up your pet after treatment.

Discharge

On the spot
Your vet lodges the GapOnly™ claim whilst you're still at the clinic, and it's assessed within 10 minutes.
Service availability
A GapOnly™ claim can be processed:
Monday – Friday: 8:00am – 8:00pm
Saturday: 8:00am – 5:00pm
(AEST, excluding NSW public holidays)
When GapOnly™ isn't available, an electronic pet insurance claim can be submitted instead.
If you have any questions, please contact your local Greencross Vets team for more information.
Participating pet insurance providers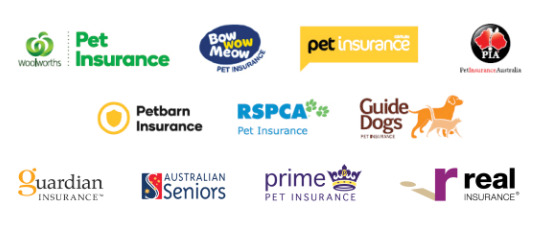 GapOnly™ is available at all Greencross Vets clinics with the following pet insurers:
*Check with your Greencross Vet clinic whether your pet insurance policy is eligible for the GapOnly™ service. GapOnly™ is a trademark owned by PetSure (Australia) Pty Ltd (ABN 95 075 949 923; ASFL 420183) (PetSure). Insurance products are issued by The Hollard Insurance Company Pty Ltd (ABN 78 090 584 473; AFSL 241436) (Hollard) and administered by PetSure through its Authorised Representatives and distribution partners. Any advice is general only and may not be right for you. You should consider the relevant Product Disclosure Statement or policy wording available from the relevant provider to decide if a product is right for you. GapOnly™ is only available on products issued by Hollard.