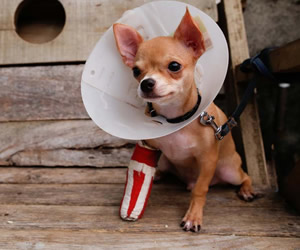 It's every pet parent's worst nightmare to find themselves in an emergency situation with their beloved pet. Such accidents can be physically traumatic for pets and emotionally shocking for owners.
At such a time, finances are the last thing you want to worry about. Pet Insurance is an invaluable asset in these situations, making veterinary care affordable so that you can afford the best treatment for your pet and avoid making heartbreaking decisions.
Pet insurance provides peace of mind and helps you manage the cost of veterinary bills for illness, accidental injuries and routine medical care.
When should I take out Pet Insurance?
It is most beneficial to take out a pet insurance policy when you pet is young and healthy, as strange as that may sound. However, young pets are at just as much risk of injuring themselves or becoming unwell as older pets are.  As our pets age, they can develop health conditions and many pet insurance companies will not cover pre-existing ailments and some will not allow senior pets to join. Starting off the right paw and insuring your beloved pet as early as possible will not only give you peace of mind but also allow you to benefit from your policy sooner, particularly if you can make claims on routine veterinary care.
What is the best Pet Insurance Policy?
There are many different companies who provide pet insurance policies, each will have different inclusions and exclusions so it is important to do your own research and find a policy that best suits you and your pet's needs. The more comprehensive policies will provide cover for accident, illness and preventative health such as vaccinations and routine vet visits.
It is important that you research and compare policies independently to ensure that you have a policy that is financially viable and suited to your needs. Future assurance really is pet insurance.