Does my pet have dental disease?
It's hard to believe that four in five of our dog and cat patients over three years of age have some form of dental disease. While many people believe that bad breath is normal for their furry friends, it can be an indication of dental disease and require a trip to the vet.
Common signs of dental disease in dogs and cats are:
bad breath
discoloured teeth
loose teeth
excessive drooling
blood-stained or inflamed gums
dropping of food from the mouth when eating, or reluctance to chew or eat at all
pain when handled around the head
facial swelling
behavioural changes (e.g. lethargy, increased aggression)
pawing at the mouth
receding gums
If your pet is displaying any of the above symptoms, please book in a dental checkup at your local Greencross Vets.
What's causing my pet's dental disease?
Gingivitis, like in humans, is inflammation of the gums caused by the build-up of plaque. Plaque is made up of food particles, saliva, and bacteria, which sticks to the surface of the tooth and if not removed will calcify into tartar and progress from there.
This takes place above and below the gum line and over time leads to the destruction of the supportive tissues of the teeth including the bone, and ultimately results in bad breath, oral pain, and loss of teeth for your dog or cat.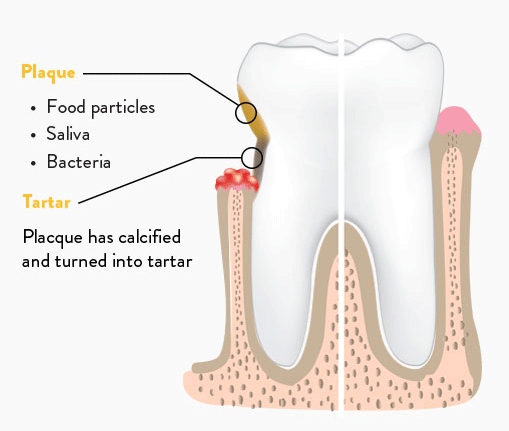 How Greencross Vets can help you
Regular vet checks will help to identify any development of dental disease and will allow your vet to discuss the best management plan for your pet. For adult cats and dogs with existing dental disease, a dental treatment with a scale and polish under general anaesthetic is necessary to get their mouth back into top condition. This will allow your Greencross Vet to start preventative measures with a clean mouth and prevent dental disease developing again in the future.
What does a scale and polish involve?
A dental scale and polish procedure under a general anaesthetic includes charting all the teeth (as in the human world), dental X-rays, ultrasonic scaling, and a polish. Your Greencross Vet will ensure that your dog or cat is safe and comfortable throughout the procedure.
Before and After the Procedure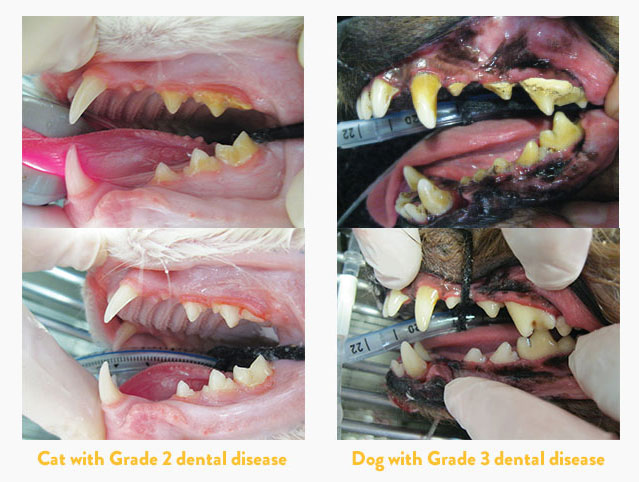 Healthy Pets Plus Membership Benefits

Dental Care
 pet dental checks
Save up to $200 off a dental scale and polish**

Nutrition
 20% discount on pet food
 nutritional counselling and weight management


Health Screening Test
Annual health screening test, including:
 urine analysis
 wellness blood screen or pre-anaesthetic blood test
 heartworm test
 parasite faecal exam