Rocco is a beautiful 8-week old Rottweiler puppy. Rocco was playing on the bed when he tried to bite his tail and fell off the bed landing on his head and back!
His owners rushed to check on him and were alarmed to find him unresponsive for about five seconds, he became rigid and then began to tremor. His owners quickly rang Animal Referral Hospital Wollongong for advice because their regular vet was closed. Rocco slowly recovered but was still dull and lethargic, his owners rushed little Rocco to the Animal Referral Hospital Wollongong located in Fairy Meadow.
On arrival at the hospital Rocco was immediately seen by the hospitals emergency team and he was admitted to the clinic for close observation overnight. Just like with humans, a concussion can rapidly progress into a serious brain injury. Rocco was given an injection of strong pain killers to ensure his comfort and monitored throughout the night. Rocco made a full recovery and was able to go home in the morning with close monitoring. He is now back to his playful self and enjoying puppyhood!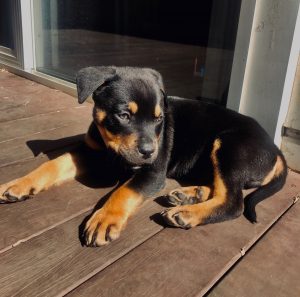 In many cases, head injuries can be very dangerous. Traumatic head injuries can be very serious and need urgent care so please contact a vet immediately if your pet is injured. Puppies can be very wriggly and adventurous so take care to keep them away from high surfaces and pick them up carefully. If your pet has an accident yet appears to make an apparent recovery, it is always recommended to see a vet because many times a concussion or bleeding on the brain can be very difficult to identify.
If your local Greencross Vets clinic is closed, rest assured that our partner Emergency Hospitals are always open (including all night and on public holidays). Did you know that Healthy Pets Plus Members receive free emergency consultations at our partner hospitals? Learn more.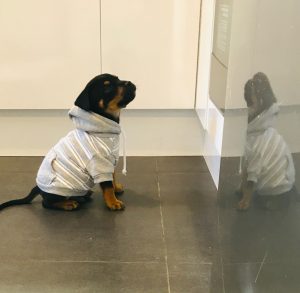 About Animal Referral Hospital (ARH) Wollongong
ARH Wollongong is a brand-new emergency hospital that has just opened on location at Greencross Vets Fairy Meadow (1/3 Princes Highway, Fairy Meadow). With a vet on site 24/7 the hospital provides emergency services to pets in need across Wollongong, the Illawarra and South Coast regions.