Preparing your feline friend for surgery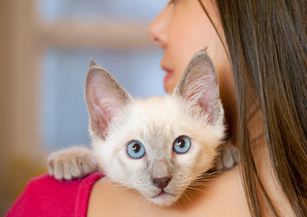 Admitting your pet for surgery can be a worrying time. Whether the procedure is routine or something more complicated, it is natural to feel anxious. Greencross Vets understand this. Feel at ease knowing that your pet is in the best hands.
We value the bond between you and your pet and are committed to providing the best in veterinary medicine. All clinics adhere to our 'Standards of Care' policy, so your pet will always receive optimal treatment.
What to do the day before surgery
The most important thing to remember is to restrict your pet from eating after 8:00 pm the night before. You can leave their water bowl out until early the next morning, at which time you will need to remove it.
Your vet will discuss exactly what you need to do to prepare. If at any time you're concerned about these preparations, contact your Greencross Vets team.
Rest assured that when your pet is in our care they are treated as if they are one of our very own.