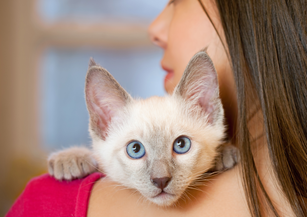 Admitting and preparing your cat for surgery can be a worrying time for any pet parent. Whether your cat is being admitted for a routine surgical procedure or a more complex cat surgery, it is a natural emotion for any pet parent to feel anxious.
You may question, if your following your cats surgery they are in pain, or if they're comfortable and getting lots of care and attention. Rest assured, your Greencross Vets  team will monitor your cat before during and after surgery, ensuring that they are comfortable and safe.
Our team understands and value the bond between you and your pet and are committed to providing the best in veterinary medicine. For this reason, we adhere to our standards of care policy, so your pet receives optimal treatment.
If you have any questions in the lead up to your cat being admitted for surgery, contact your local Greencross Vets team. We'd be happy to provide you with more information about your cats surgery and what the day will entail.