Vaccinations and your feline friend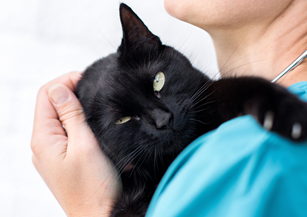 To safeguard your cat from fatal diseases, Greencross Vets urge routine vaccinations. A vaccination schedule is your pet's best assurance against preventable disease.
Your Greencross Vet will tailor the best vaccination schedule to suit your pet. Below is a general guide of when your cat will require a vaccination.
Kittens – core vaccination schedule
6 to 8 weeks old – first vaccination
10 to 12 weeks old – second vaccination
14 to 16 weeks old – third vaccination
Adult cats – booster vaccinations:
cats require booster vaccinations to ensure long-term immunity against the contagious diseases like Feline Immunodeficiency Virus (FIV)
if your cat is exposed to the outdoors, consider incorporating the FIV vaccine into your cat's program (this can be given from 8 weeks of age)
Ongoing
Your Greencross Vet will tailor an ongoing vaccination program guided by your cat's lifestyle and environment.
Unvaccinated pets are at risk of contracting serious diseases. Keep your sidekick safe and speak to your Greencross Vet today about the best possible vaccination program for their ongoing health.
Enjoy free annual vaccinations