I feel like I'm spending more on my pet's health care than on my own.
In comparison with other professional services including human healthcare, you will find veterinary fees are not excessive. One reason you may feel you are paying more for your pet's healthcare than for your own is that the costs of human health care in this country are heavily supported by government funds and private health insurance.
It is not difficult to draw comparisons between your own family doctor and your veterinarian, particularly when it comes to cost.
Unlike human doctors and general practice, veterinary clinics offer services relating to many facets of animal medicine not just general practice. Not only are we your pet's general physician, but also their surgeon, radiologist, dermatologist, neurologist, psychiatrist, oncologist and their pharmacist as well. Consequently our healthcare team must be adequately trained in all aspects of these areas and we also need to have special equipment to cater for these services. The investment we make in both ongoing training for our people and in purchasing and maintaining equipment is significant.
As a matter of fact, just some of the equipment that a standard veterinary hospital will need include, x-ray machine and processor, dental equipment, surgical instruments, anaesthetic monitoring equipment and much more.
We're just talking animal care – why isn't the cost of veterinary medicine cheaper?
The extent of care given to any pet is determined ultimately by its owner. A certain level of expenditure is associated with pet ownership, just as with all areas of life. Every pet owner has different ideas as to what is acceptable pet care. We will always make our clients aware of best practice products and services available, and then guide you
in your choice regarding the right option for your pet and circumstances. The products we recommend are not of inferior quality to those used for human care just because they are for animals. In many cases products such as drugs are supplied from exactly the same pharmaceutical companies as human drugs. Consequently, the costs associated with developing, manufacturing and supplying these products is similar to those we use ourselves. The only difference to your pet is they are not subsidised by the government through schemes such as Medicare.
We are very aware that for most pet owners, the decision to spend a substantial sum on a pet has to be balanced against the needs of the family as a whole.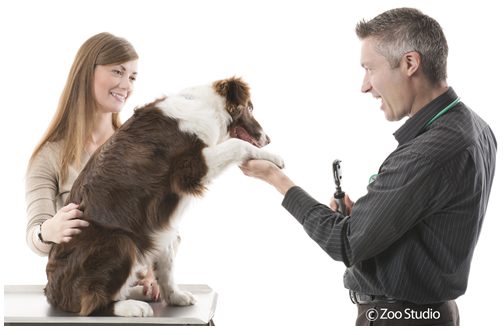 Why can't my Vet diagnose or prescribe over the phone to save me time and money?
Whilst we will always endeavour to offer phone advice, a veterinarian often cannot make a diagnosis based on clinical signs only as observed by an owner. The outward signs may be an indication of a number of internal causes resulting in various treatments.
A physical examination is usually required to determine the cause of the clinical signs. It can be very difficult to come up with an accurate diagnosis and rational plan of treatment if the vet hasn't seen the animal. It is also unethical and illegal to prescribe prescription animal remedies (S4 drugs) for an animal that hasn't been physically examined by a veterinarian.
Should I shop around for the lowest priced vet I can find?
You can shop around however we recommend that you find out exactly what you are paying for. As with all services, cost is just one of many criteria by which a veterinarian's service should be judged.
Surely, the cheapest practice will offer the best value for money?
Generally, you get what you pay for. We believe in offering affordable care but also providing the best treatment solutions for our patients. To do this we have equipped our hospitals with specialised equipment, as well as continually educating our healthcare team. This ongoing training can involve interstate travel to conferences and training courses.
We also believe in giving pets the same care and facilities we would want for ourselves from maintaining a completely hygienic hospital to using special bedding and having appropriate nursing levels to ensure patients receive the care and attention they deserve.
It is also important to remember that if you frequently change veterinary clinics you may not be able to keep consistent records. We keep comprehensive records about pet ever becomes chronically ill.
"We believe in offering affordable care but also providing the best treatment solutions for our patients."

Find out how you can save on your veterinary costs by visiting www.healthypetsplus.com.au